Mark has been very hard at work recently — for our wedding anniversary, he transformed what used to be our dining room into a wonderful creative space for me and the girls. He installed all new flooring, lighting, and a pegboard wall — all budget-friendly!! This could win him Husband of the Year Award!
I   L-O-V-E   it!!!!! I have been dreaming of having a space like this for years!! The girls and I have been spending LOTS of time in here!
I thought it would be fun to take you on a virtual tour!!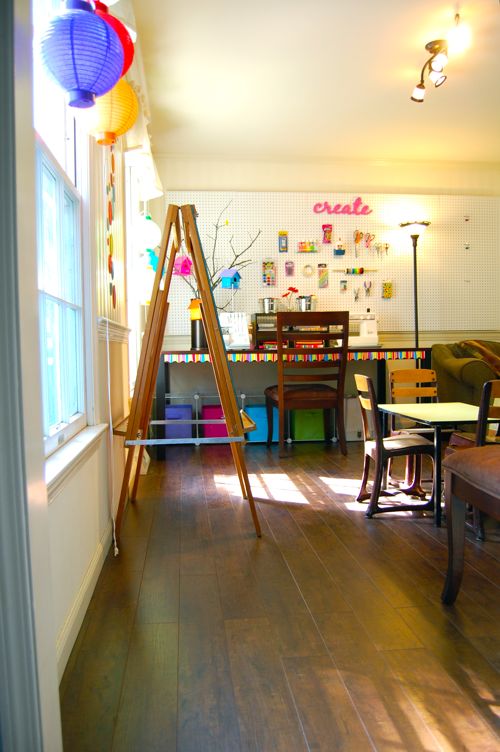 He didn't spend a fortune on the laminate flooring, either. It came from Sam's Club and is made with FSC certified wood. It was a very welcome change from the dingy carpet that used to be in here! As mentioned in this post, the kids table & chairs set was a thrift store find ($35), and the large easel was a yard sale find ($10) — it needed a new coat of chalkboard paint, and it was as good as new! I love that there is plenty of room for the girls to invite their friends to come paint & craft with us!!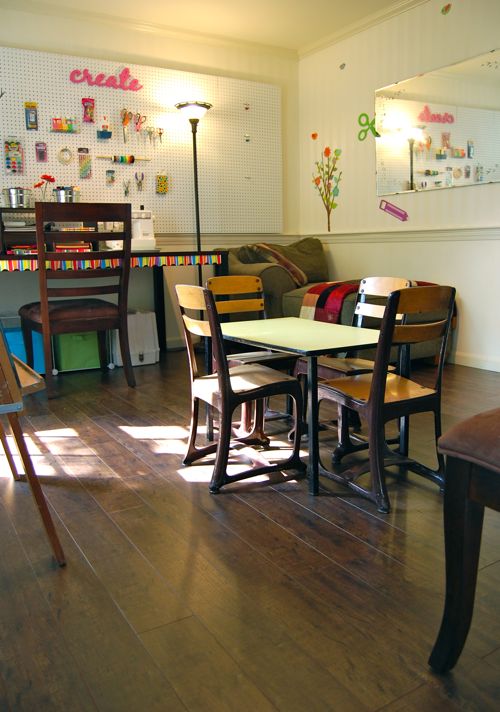 The chaise lounge was from our family room, and is the perfect spot for reading or sipping tea.
On my work table (our old dining room table, now re-purposed), I used some bulletin board trim along the edge. The bright colors make me so happy!! The pegboard is great for storing craft supplies, scissors and hole punches. The mirror was inherited from my grandmother. I like that something that used to belong to her is now in our special creative space!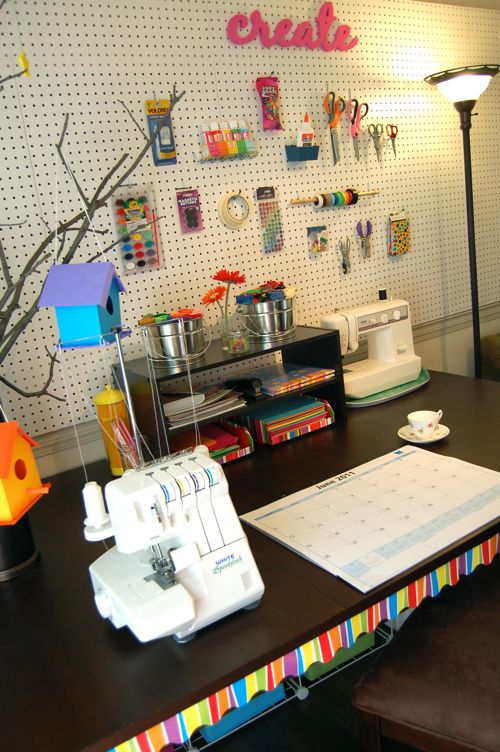 And look!! There's even a spot for my cup of tea…. bliss!!
Do you recognize the paper bird houses?? You can make some of your own with the free printable here!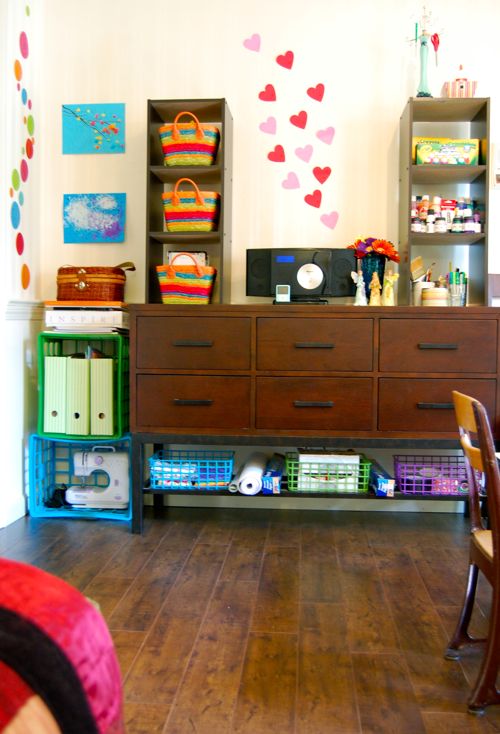 The hearts on the wall are sticky notes!
This was our dining buffet, now repurposed to hold fabric, craft, and art supplies. I added a few inexpensive shelves, and fabric bins to organize sewing patterns, ribbon, paint, brushes, scissors and more. Everything has a place!! (Wow, I totally sound like my mother!!!!)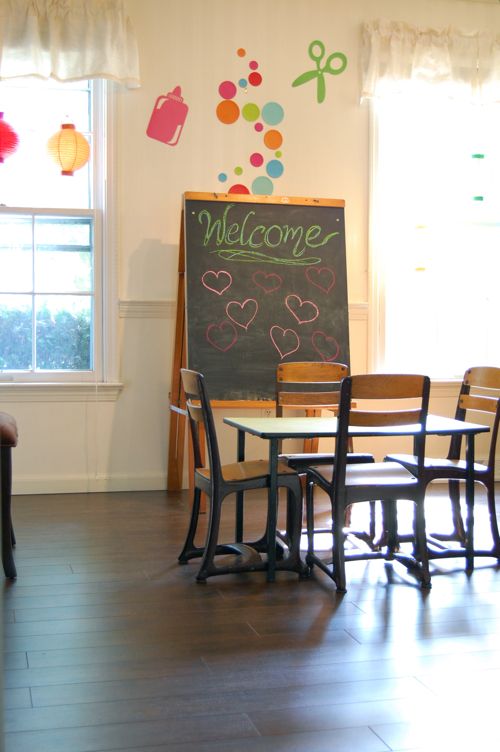 The lanterns hanging in the window are from the dollar store.
With two large windows, there is plenty of natural light. Between the light fixture and lamps, there is plenty of good lighting for late-night crafting too!
So….. that's our little creative space! Now off to create something fun, fun, FUN!!!