Exciting news!! Thanks to my lovely neighbor & friend Yelena from Chefin' w/ Baby on the Hip, I'm on Pinterest! And I've been pinning away ever since! Pinterest is a FUN, easy, (and very addicting) way to catalog the things you love. Every day on my Pinterest boards, I'll be sharing inspiring ideas for kid fun, crafts, food, garden awesomeness, parenting articles, sewing projects, homeschool learning, or just things that make me smile from around the web.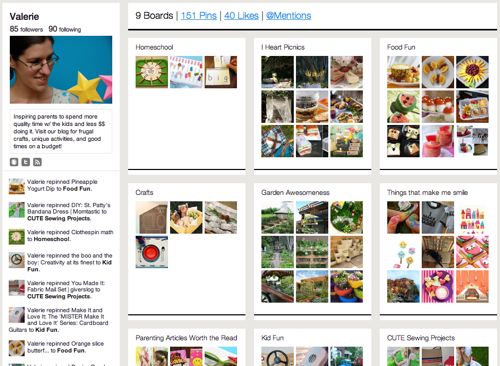 If you're already on Pinterest, you can click here to follow me (and I'll follow you back)! If you haven't joined Pinterest yet (it's FREE), leave a comment (with your email addy) and I'll email you with an invite to join. Comments now closed, thank you to everyone who joined!! You will LOVE it!! Here's a little sample….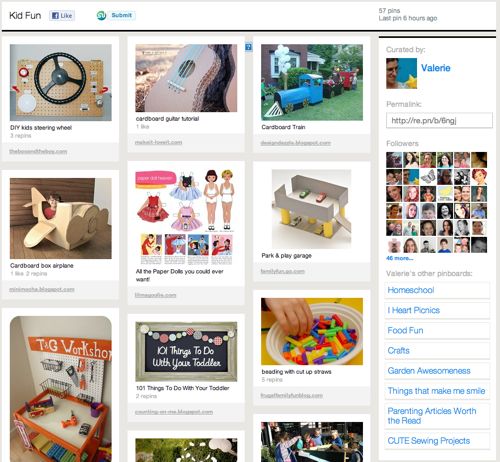 Fun, right?? I'm looking forward to connecting (and pinning) with you!!
Wishing you and your family a wonderful weekend!!