For a fun time, gather up some empty dish soap bottles. Make up a batch of sidewalk chalk paint with 4 Tbsp. cornstarch, 4 Tbsp. water & 5-10 drops food coloring. Pour into a bottle and fill the rest with water. Repeat for each color.
Put on play clothes or bathing suits, and invite some friends over for messy driveway painting!!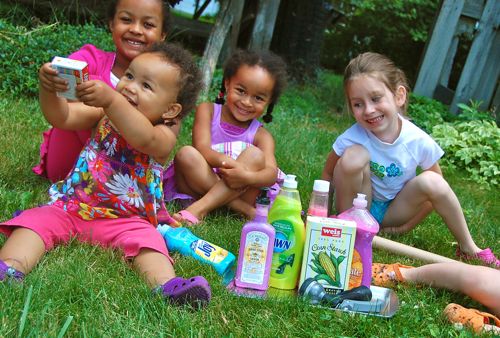 You will have the prettiest, most colorful driveway on the block!! (It rinses off the driveway easily with the hose or a bit of rain)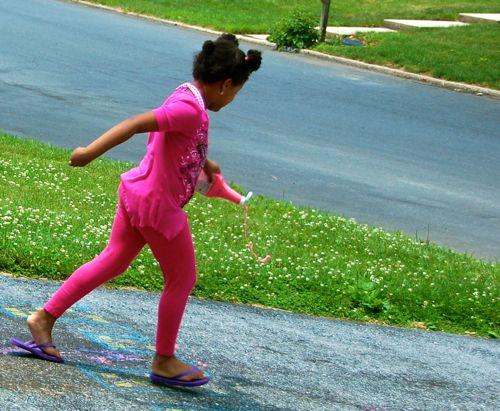 Even the little ones can join in the fun (with a bit of help from Mom)!! Lots of smiles!!!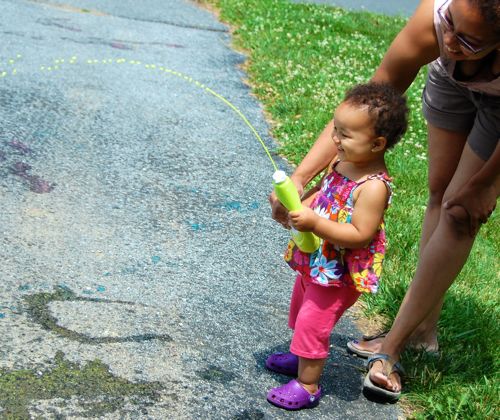 Older kids may enjoy running around with their paint!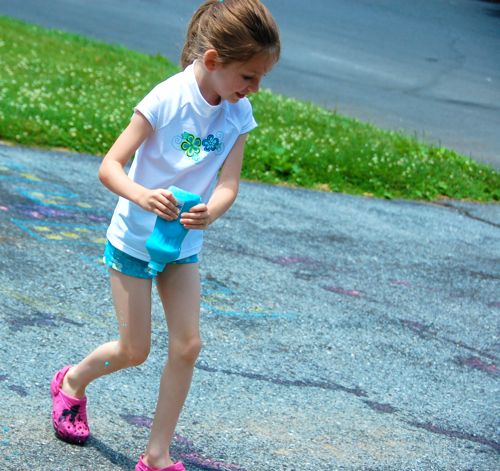 Did I mention the smiles???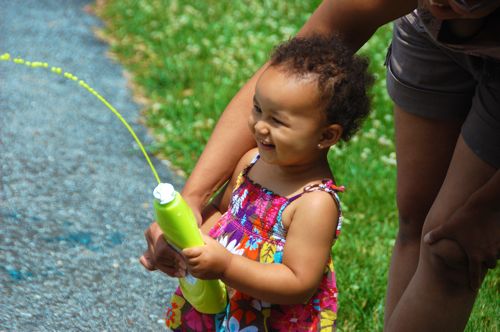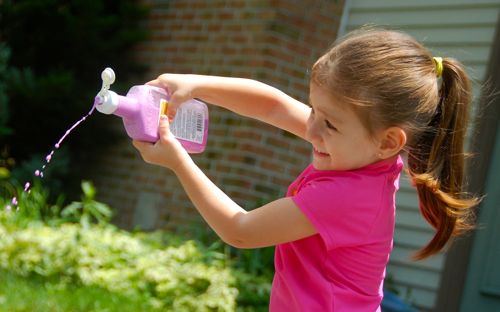 Yeah, pretty much ultimate cuteness, right??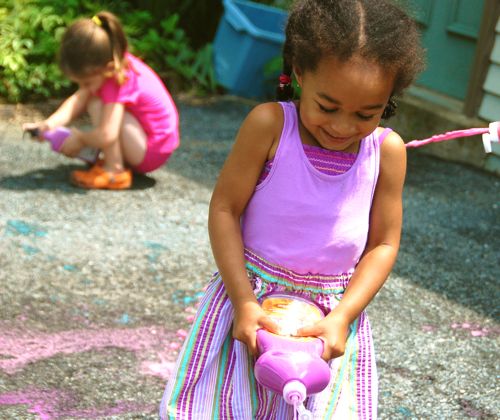 Trade bottles with your friends for more colorful fun!!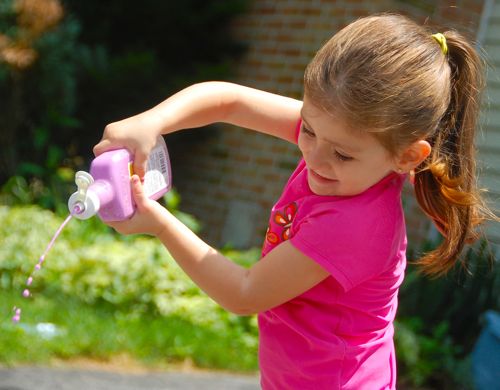 When you're all done, break out the sprinkler so the kiddos can rinse off… Have fun!!