It's no secret that I am a BIG proponent of displaying kids' artwork in the home. Not only does it send the message that you value their work, but it is also super-cheap & stylish decor! Added bonus — GREAT conversation pieces, AND seeing kids art on display always makes people smile!! Our home has LOTS of the girls' artwork displayed in frames and I love to take photos of their projects (especially WHILE they are creating) to make photo books. I can't keep every piece of artwork they make, however, so some of their masterpieces are gifted to friends or relatives, or they eventually make their way to the recycling bin.
Here are some fun, inspiring, and inexpensive ways to display your little one's masterpieces from around the web.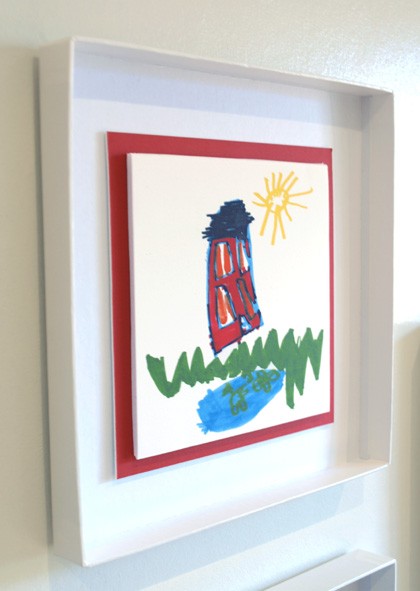 Frames made from box lids — display your child's artwork AND recycle!!
Found via artful-adventures.co.uk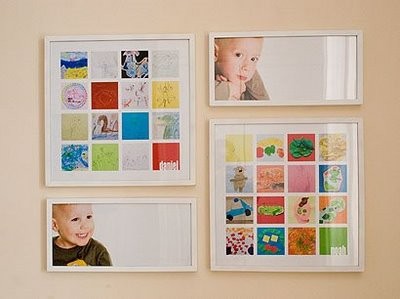 Digital photos of artwork combined with portraits of the kiddos!
Found via jengrantmorris.blogspot.com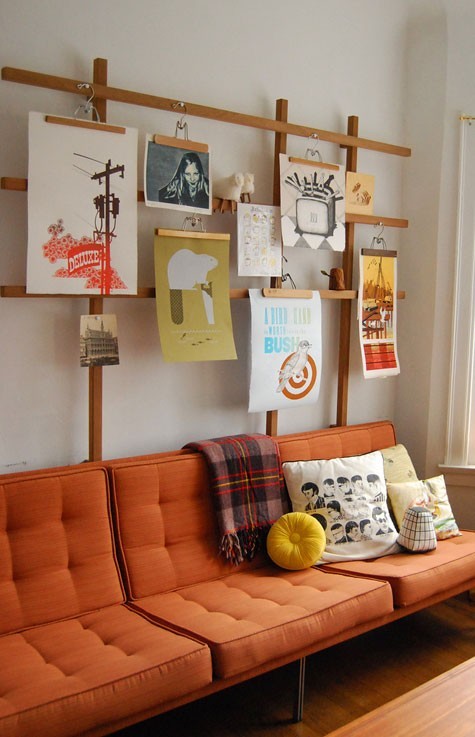 A more modern look with a wooden lattice & hangers.. very chic!
Found via blogs.babble.com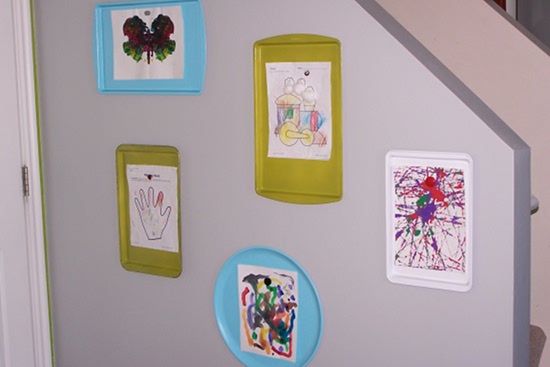 Super-frugal painted cookie sheets and magnets to display kids art!
Found via budgetwisehome.com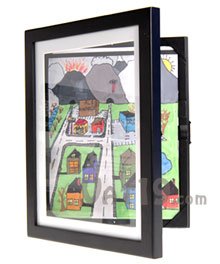 Storage and display frame all-in-one! Holds up to 100 pieces of 8.5″ x 11″ artwork.
Found via amazon.com
There are SO many ways to treasure and display your child's artwork!
Have fun creating a "gallery" of your own!!