Cardboard is one of our all-time favorite crafting materials because it's super-cheap (if not free), and can be made into all sorts of amazing toys or play spaces for kids (or those of us who are kids-at-heart). Here are a few inspiring ideas from around the web to try for some great frugal imaginative travel fun this Summer!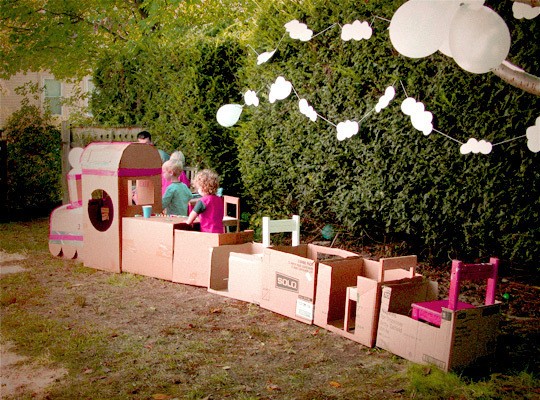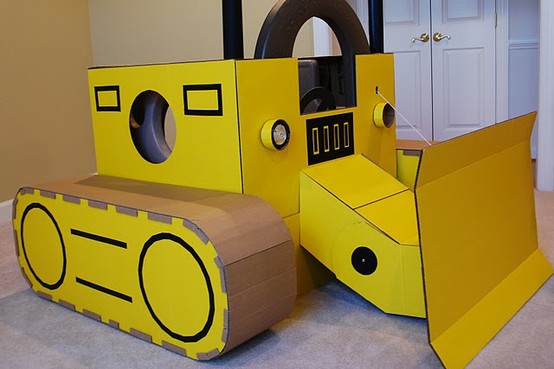 Cardboard Bulldozer via purejoyeventsblog.com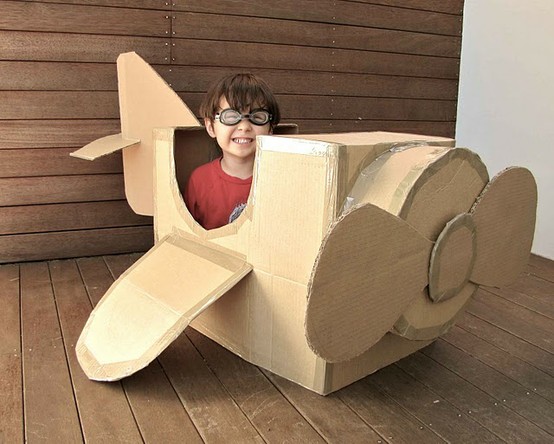 Cardboard Airplane via minimocha.blogspot.com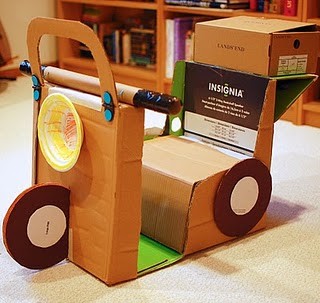 Cardboard Scooter via ikatbag.com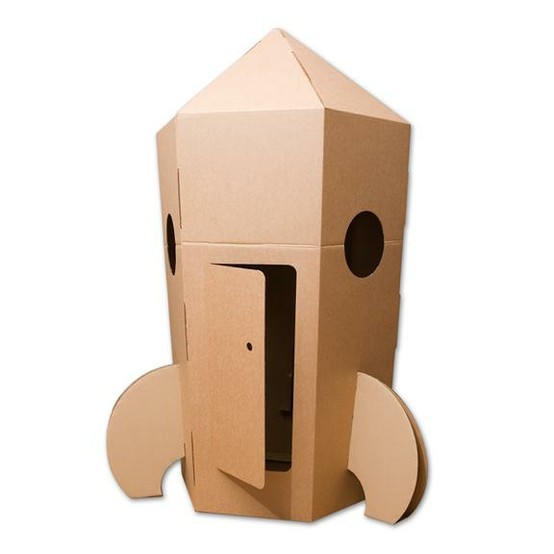 Cardboard Rocket via lulasapphire.com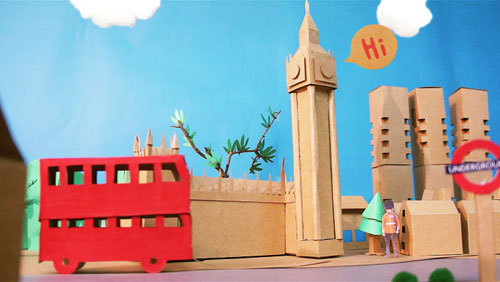 Cardboard Double Decker Bus via PaperCrave.com
What are you waiting for? Get some cardboard boxes and build some vehicles of your own! Where will your cardboard vehicles take you??
Have fun!!