Do you like to kick off your shoes at the end of a long day?? Grab a pair of flip flops or other loose fitting shoes, add a hula hoop for a target and voilá — instant lawn game FUN!!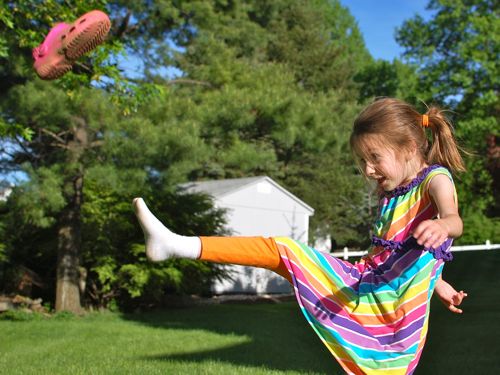 Emily loved this excuse to kick off her shoes over…..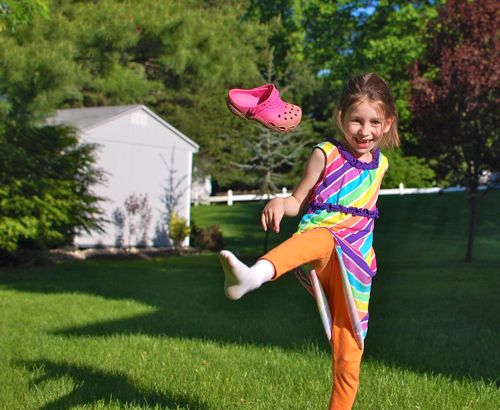 ….and over…..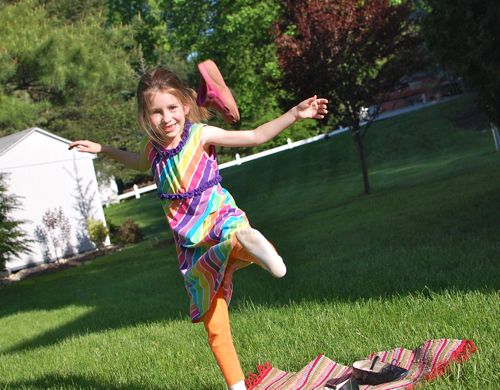 …and over again! Great active (and frugal) fun!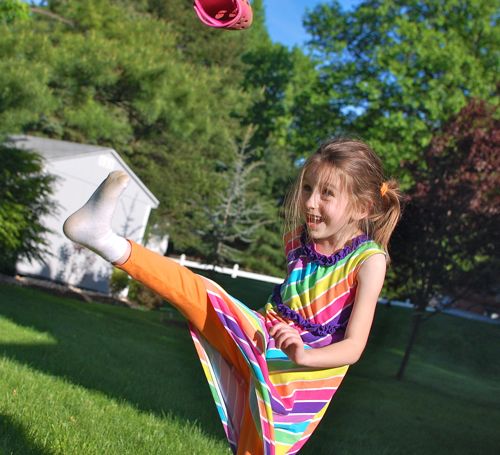 Bullseye!! Those teal flip flops are totally mine — you didn't think I let her have all the fun, did you??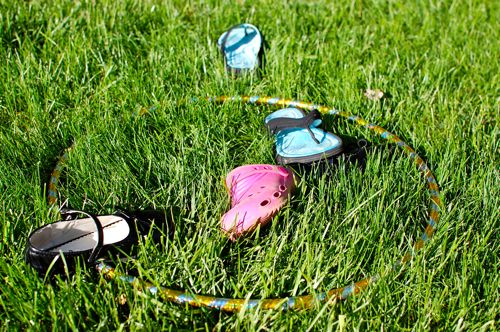 Have fun!!