When the lovely and talented Jennifer Casa contacted me to see if I would like to do a review of her fabulous new book, she had me at "hello"! Also??  Would I like to host a giveaway for one lucky reader to win an autographed copy?? Umm.. yes, please!!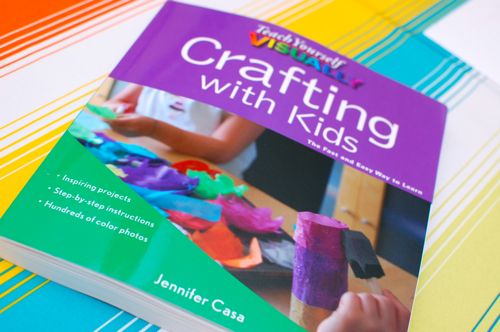 Crafting with Kids is part of the Teach Yourself VISUALLY(TM) series, and it's chock full of amazingly inspiring projects — each with clear, easy to follow instructions and plenty of photos to help guide you through. You may know Jennifer through her well-loved blog, JCasa Handmade (Love!!).
Emily and I had a difficult time picking a project to do because they are SO MANY we want to try!! For the purposes of this review, we chose the Patchwork Lanterns and were able to use items we already had on-hand — added bonus! I especially loved how each project gave a time estimate (very handy), and listed exactly what materials were needed. Plus, each step of the process has a color photo, so you can easily see how it is done.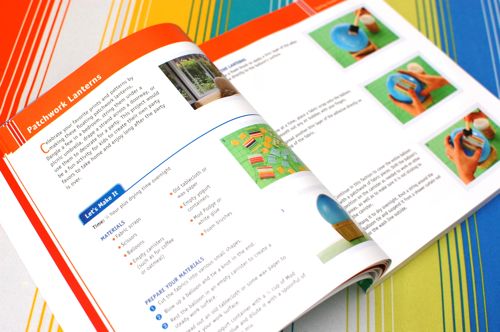 As soon as we had our materials ready, Emily was super-happy to get started!! We had lots of colorful fabric scraps to make our patchwork lanterns!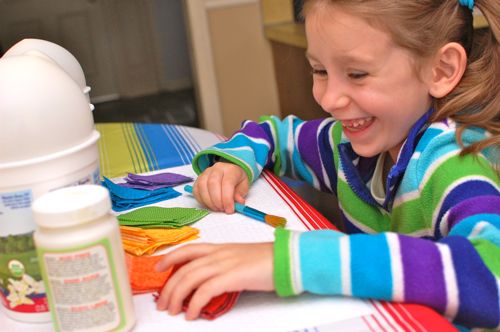 …and I think they help brighten up our craft studio, don't you?? We have big plans to do many of the other creative projects in this book too!!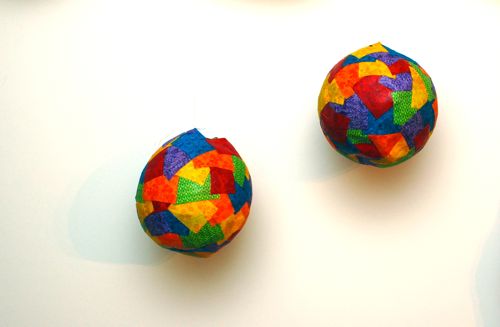 Now the fun part — One very lucky Frugal Family Fun Blog reader will win an autographed copy of Teach Yourself VISUALLY(TM) Crafting with Kids by Jennifer Casa!! To enter for your chance to win, just leave a comment on this post telling us why YOU like to craft with the kiddos! Giveaway ends Saturday, June 4th @ 6:30pm EST and winner will be chosen at random and contacted via email. This prize can be shipped world-wide!!
Good luck!!!