A very warm welcome to our newest sponsor, WordWorld!! You may recognize WordWorld from the hit PBS Kids television show, but did you know that they also have several free printables and free eBooks available on their website that are designed to promote early literacy skills? They even have a WordWorld iPhone app available for purchase. Pst! There's a surprise giveaway at the end of this post!!
---
For Clara, there is nothing more motivating than CAKE!! So after cutting out some letters with construction paper, and making a quick sign, I invited her to the table to "build a word" WordWorld style! She was given the letters out of order, but used the sign as a guide to match the letters and build her cake. Yay!!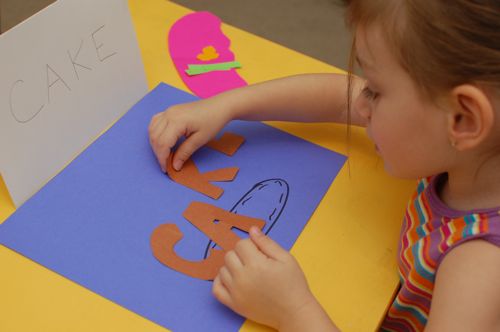 She loved decorating her cake with lots of icing and candles!!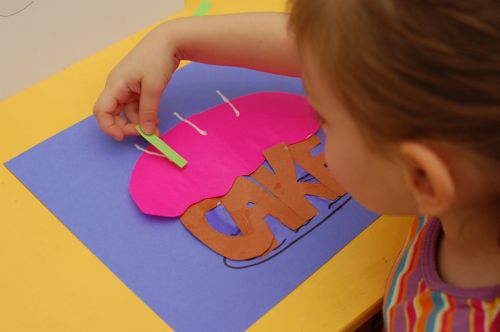 "Ta-da!! I did it! I built a word!!!" I love how this simple activity gave her some early literacy success, and she went on to "build" several more words, and do lots of coloring pages downloaded from the WordWorld website this afternoon!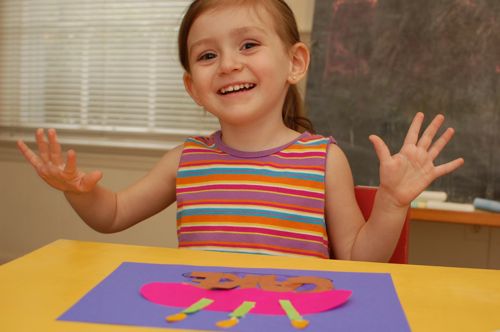 Now the fun part — We were provided with a free copy of WordWorld's DVD, Get Up and Move, and one very lucky Frugal Family Fun Blog reader will win one too!! Giveaway is open to all US residents. To enter for your chance to win, leave a comment on this post! Winner will be chosen at random and contacted via email. Giveaway ends Wednesday, May 4th 2011 @ 6:30pm EST.
A big thank you to WordWorld for sponsoring this post and giveaway!!
Good luck!!