Love painting, but not a fan of the mess?? Ever have an overcoming urge to paint graffiti around your neighborhood, but don't want to risk getting in trouble with the law?? Then invisible graffiti is for you!! It's a piece of white cardboard cut into the shape of a palette with completely dried nail polish in LOTS of different colors. I love how the nail polish looks wet, even when it's dry. Dip your paintbrush in, and "paint" away!!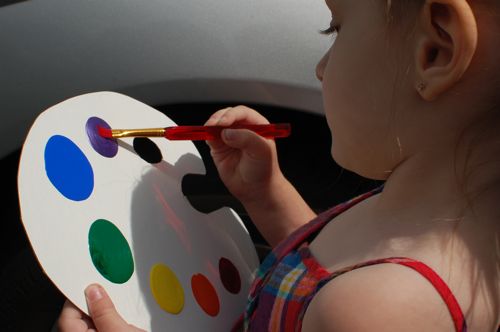 Clara was quite proud of her garage door graffiti. Isn't it stunning??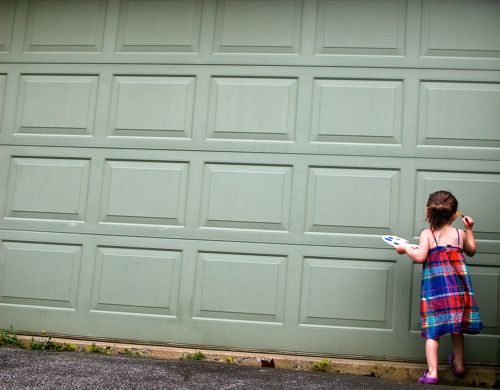 Then she went off to paint the dandelions to look like pink roses… beautiful!!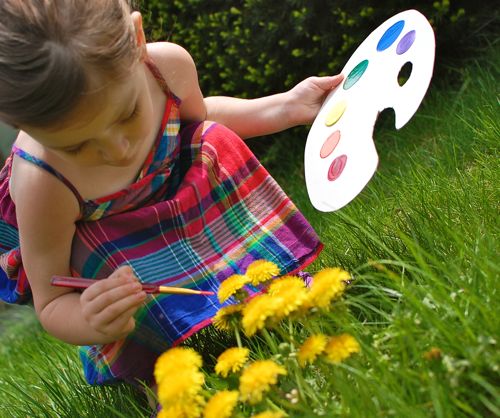 She added lots of colorful flower buds to this plain green bush.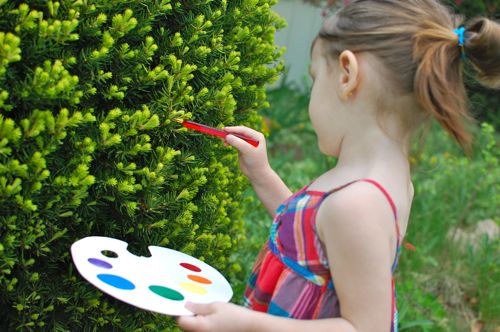 …and the tree trunk was painted purple with blue polka dots!! At this point, I realized I had completely underestimated how much fun she would have with this simple invisible paint… oh my goodness!!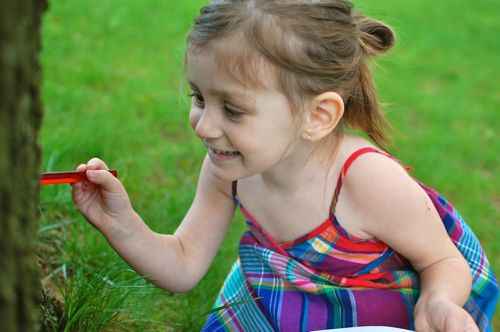 This branch was just "tickled" pink (and orange)!!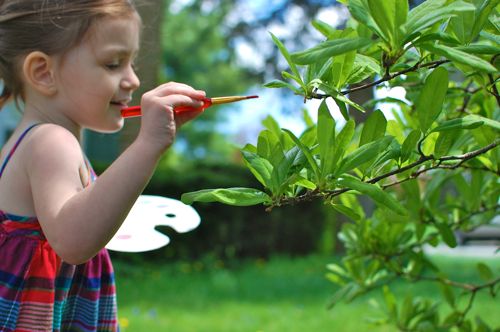 She ran all over the yard happily "painting" whatever surface she could find!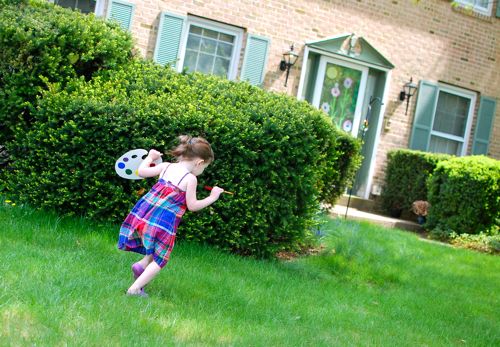 Such fun imaginative play, and with NO clean up (or felonies) afterwards!!
Have fun!!
I added this post to: