We are excited to be welcoming back the birds, and what better way to celebrate than with some fun crafts?? Here are a few of our favorites!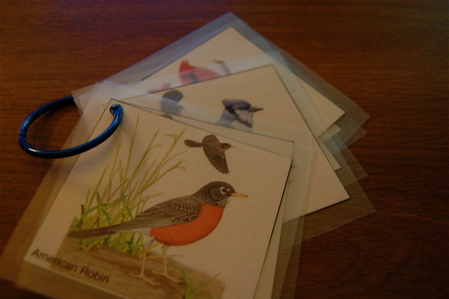 Both Clara and Emily have gotten lots of use from these Field Guides for Tots.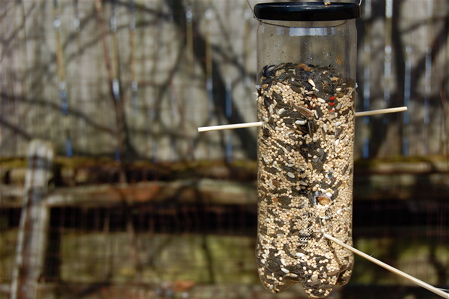 We found you can make Bird Feeders from just about any Recyclable!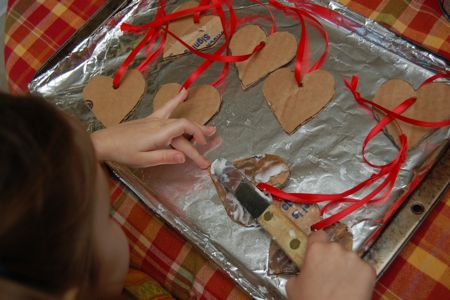 We enjoyed indulging the birds with our homemade Bird Seed Cookies. Yum!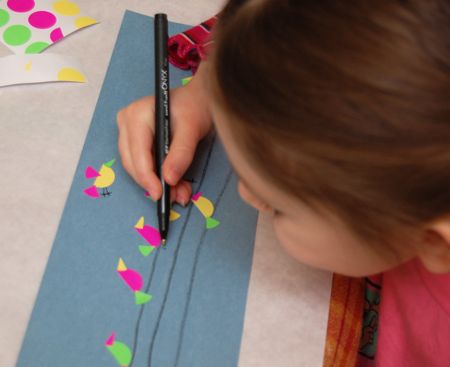 Birds on a Wire — made with color coding labels!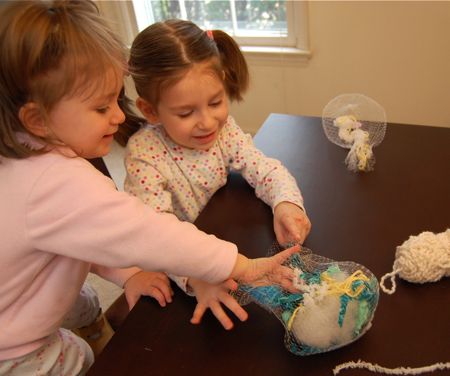 The birds will feel right at home when they spot this colorful bird nester!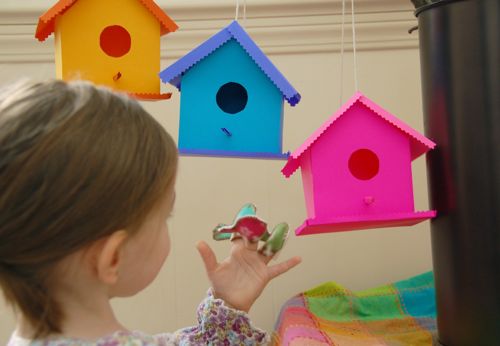 Download the free template to build your own play birdhouses from paper — lots of great pretend play!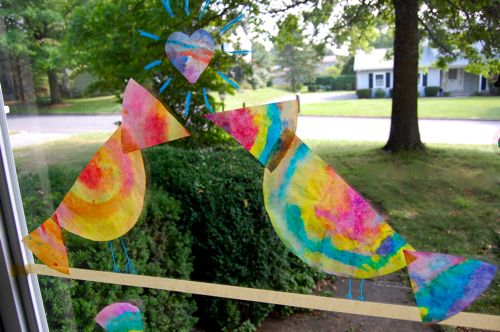 Paint up some coffee filters to make this fun and colorful window display!
Have fun!!