The month of March brings so many FUN things to celebrate — National Craft Month, March 2nd is Read Across America Day AND it is also Dr. Seuss's birthday, just to name a few!!!
Emily is a huge fan of Dr. Seuss, and has been waiting a long time to celebrate his birthday. One of our favorite books by Dr. Seuss is The Lorax. We both love the message of hope at the end! After we read the book, she was very excited to put together her own little Truffula forest!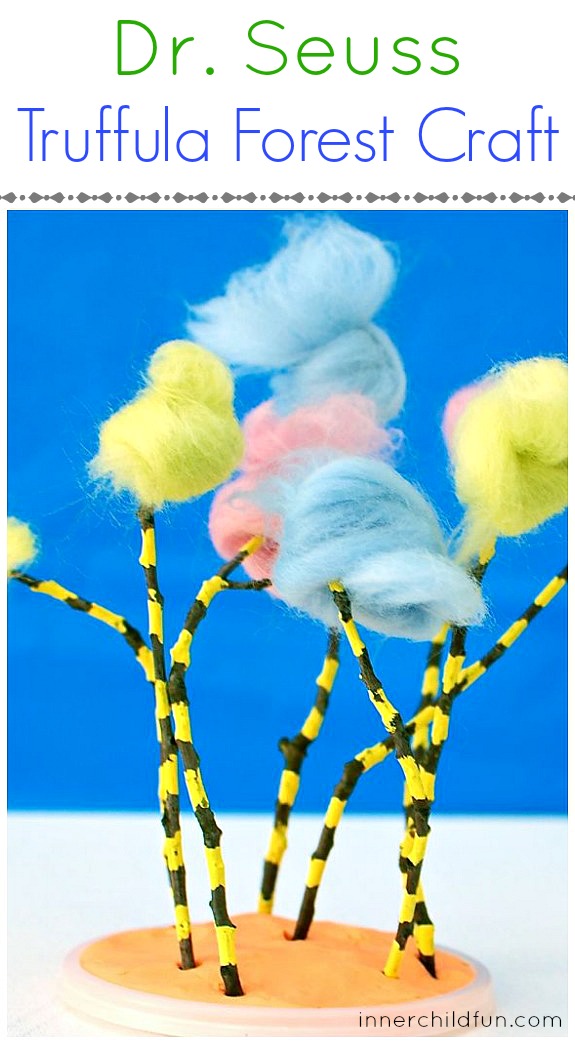 We used things we already had on-hand. She painted some sticks from the yard with yellow stripes, and we tied pieces of felt roving
leftover from a previous project to form the tops of the trees. We recycled a plastic lid from a yogurt container as a stand, and Emily placed the sticks inside some play dough to hold them up. Fun!!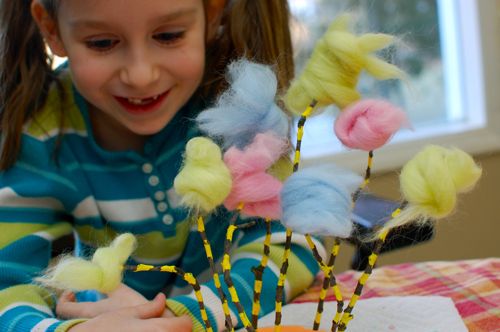 I think it made for an interesting center piece for our table! For teachers, it would be fun to have each student make a tree, and then have the class put together a larger forest.
Have fun and be sure to make story time a part of your everyday routine!!