My brother treated the girls to a bit of science fun to find out what happens when you combine a 2 liter bottle of Diet Coke with a package of Mentos. DO NOT try this at home!!!!
With both of the girls a safe distance away, he quickly added the Mentos, and…..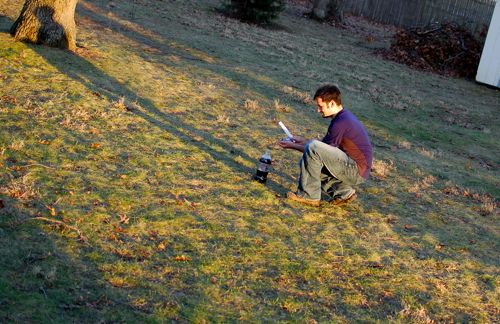 they instantly react with the soda to make…..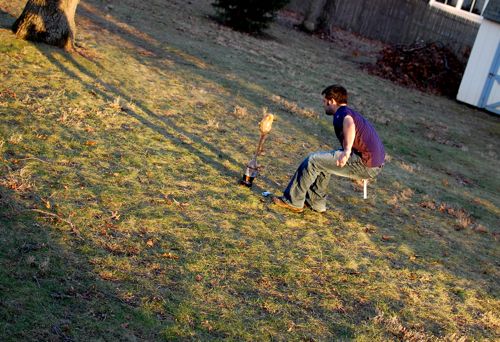 …a HUGE geyser!!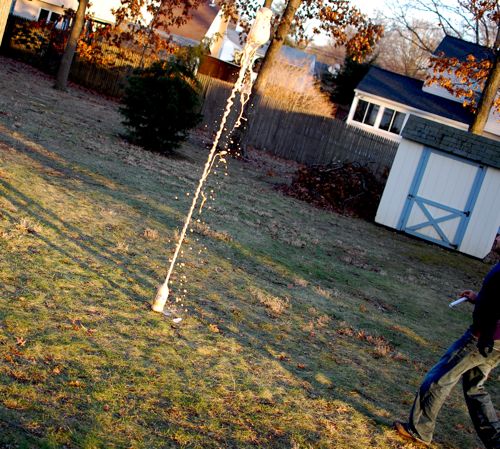 WOAH!!! As I said earlier, Do NOT try this at home!!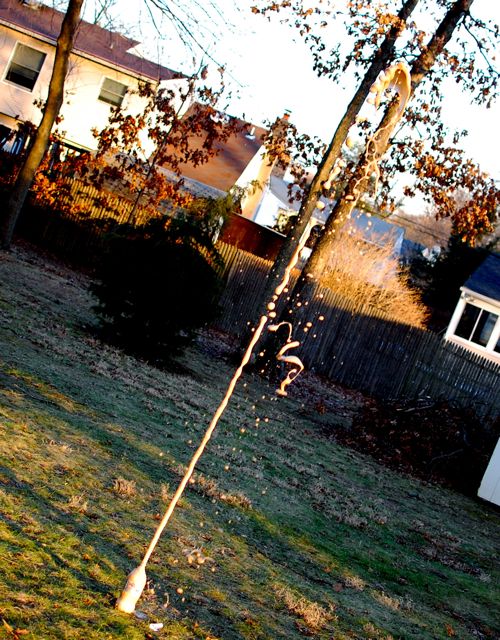 Want to know why?? You can learn more about the reaction here and here. The girls were amazed!!! Science with Uncle Glenn is totally unforgettable.