These heart tea tags were a fun after school project for Emily, and they make quick, easy, (and frugal) Valentine's Day gifts!
I had a small box of tea from the dollar store, and Emily snipped off the tea tags with her kid-friendly scissors. Easy, peasy!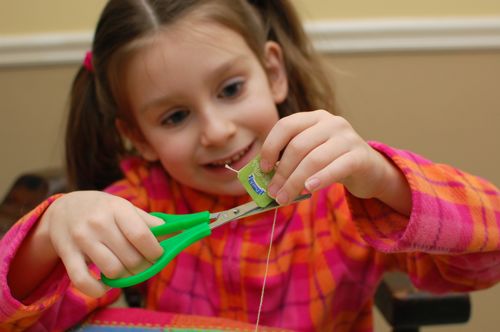 We didn't have any heart stickers on hand, but if you do, use those and you can skip this step! We used color coding labels and Emily cut them into strips……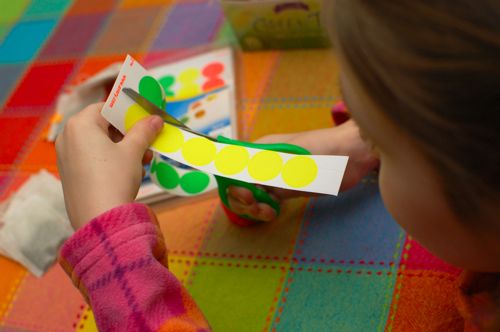 …..and she will take any excuse to use the heart-shaped hole puncher! This was definitely her favorite part!!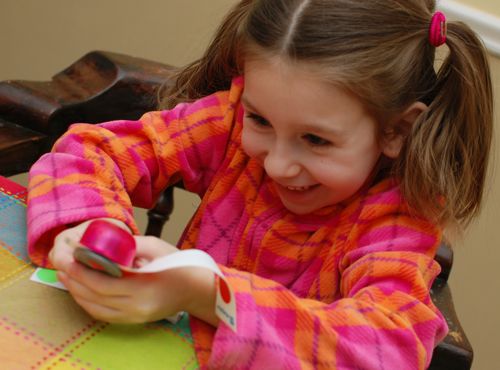 While she was busy with that, I cut up some squares of white paper. Then she used the labels to attach the string of the tea bag. If you have heart stickers, just sandwich the string in-between the stickers. So cute!!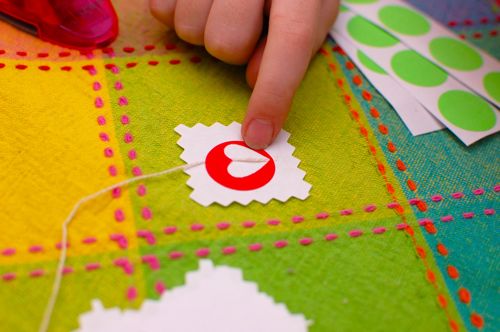 We think it makes tea time just a little more festive and special, don't you??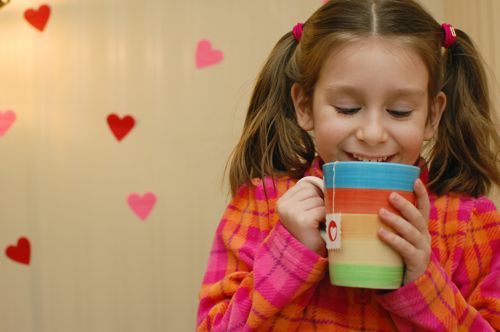 Have fun!!
I added this post to:
Made by You Mondays @ Skip to My Lou