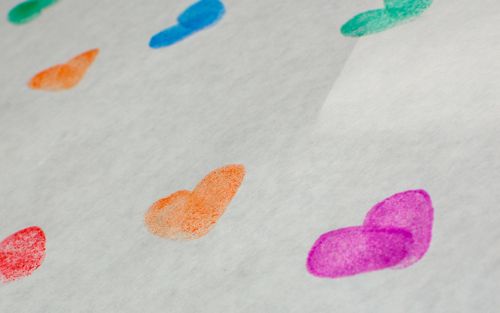 This project was simple and lots of fun to do! We made some colorful (and very personalized) heart wrapping paper!! To make your own, all you need is an ink pad and some freezer paper or white craft paper. Emily had lots of fun, and has plans for more art projects with the ink pad later this afternoon! (She won't have to twist my arm.)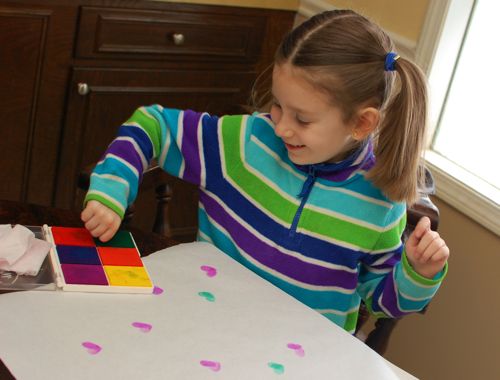 We used this Melissa and Doug Rainbow Stamp Pad, and it worked very well — the colors are vibrant, and the ink washed off easily with a baby wipe when we were finished. Very little clean up!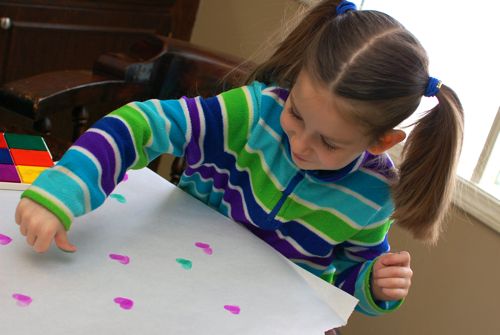 Emily made the hearts by using her thumb prints — a quick and very easy project to do! We especially loved that the ink dried very quickly! All these hearts kept her happily occupied for a long time.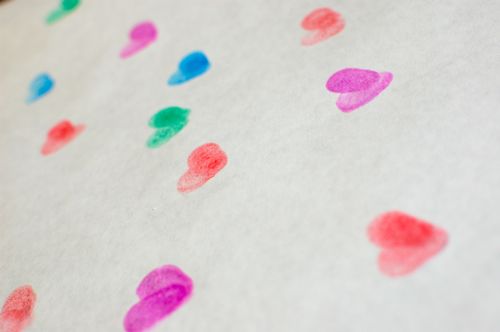 We wrapped up our Valentine's Day gifts and added a pretty bow! Simple, festive, and very frugal!!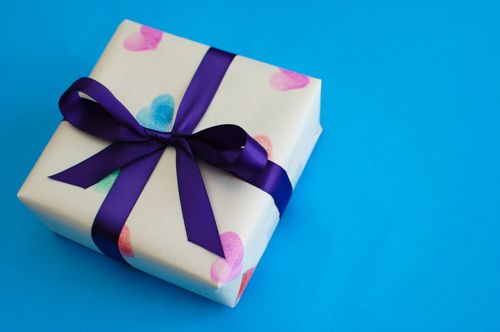 Have fun!!