I made up a few pretend baking kits for the girls — which kept them happily occupied, and it's a great quiet time activity! They are SUPER easy and quick to make up. I cut up some very inexpensive craft felt using a few cookie cutters as my pattern, added some pieces for "icing" and a few bits of felt for "sprinkles" (the MOST important part about baking!). Once I gave the girls a couple of cutting boards, and a small rolling pin, they kept themselves entertained for a good long while!!
They were too busy rolling out the dough….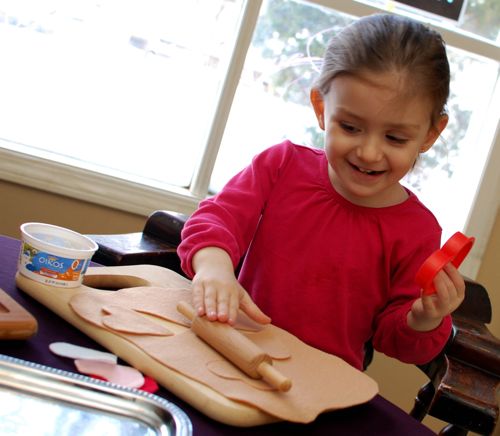 ….cutting out the cookies….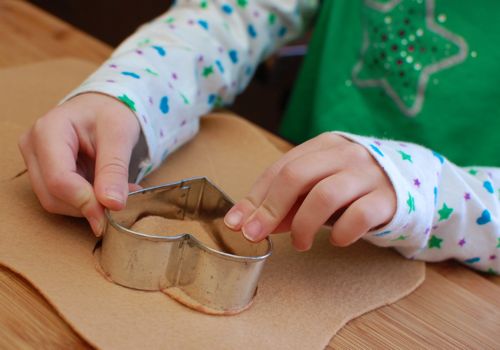 …adding on the icing….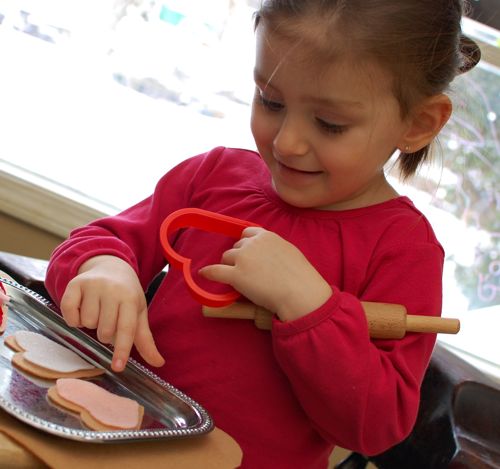 …and carefully decorating their cookies with SPRINKLES! Yummmm!!!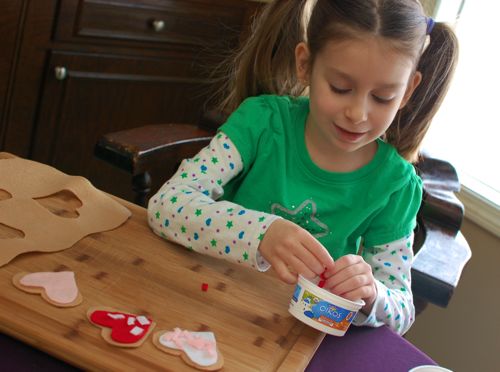 They look almost good enough to eat… almost!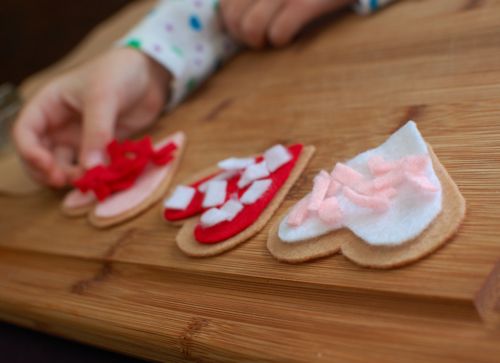 I adore Clara's "cookie towers", don't you??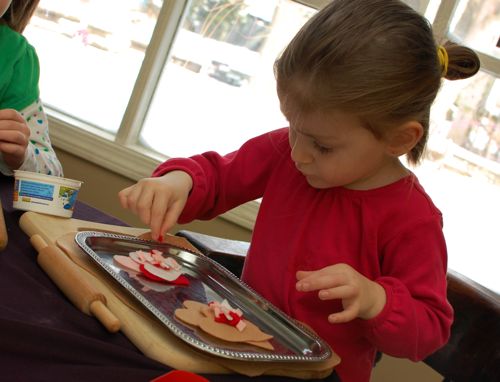 They would pretend to eat their cookies and then the whole process would start all over again, so they baked batch after batch of cookies!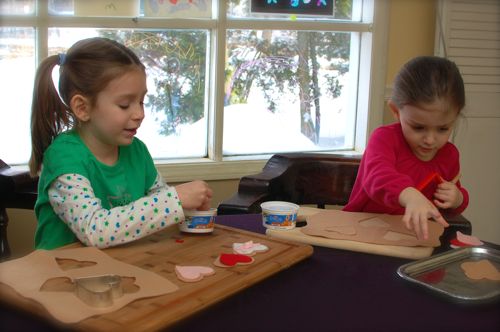 Not bad for a few pieces of $0.25 felt and a few things we already had on-hand!
Have fun!!