This "sandpaper" letter set was made by Emily as a gift to her little sister — and Clara adores them!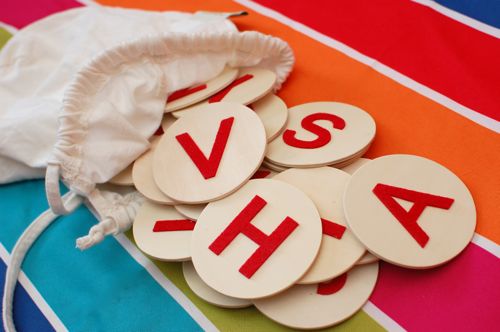 I have seen similar sets in pricey catalogs. We used 2″ felt alphabet stickers ($2.80) and 3″ wooden disks ($0.24 each x 26) from the craft store. For a grand total of just $9.04!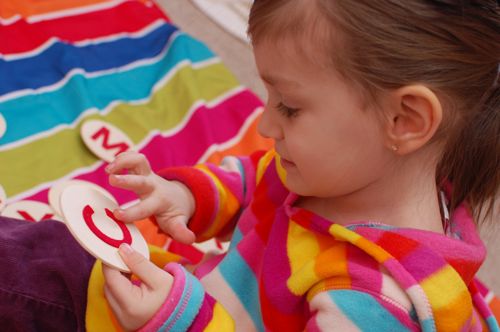 Emily lighted sanded each wooden disk and then adhered the stickers — one for each letter of the alphabet. She loved making these, and I was impressed with how well the stickers adhere to the wood!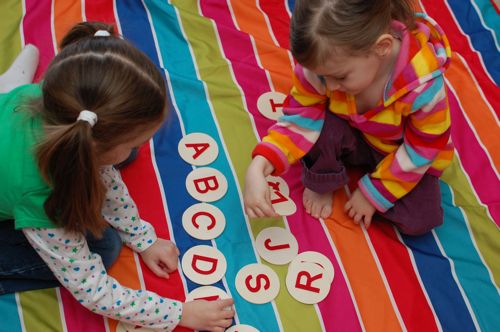 Not all of the letters are perfectly centered, but I think it adds to the "charm" of the set, and it's cute evidence that it was made by a six year old!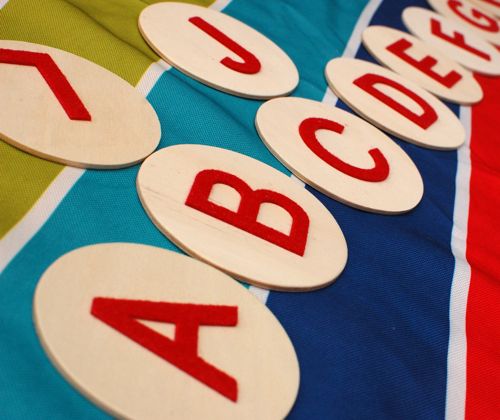 The girls love to lay out the pieces in alphabetical order, practice spelling words, and Clara loves to trace the letters with her finger as she pretends to write. Emily found a drawstring pouch that came with a set of pillowcases to keep all of these fun "sandpaper" letters together.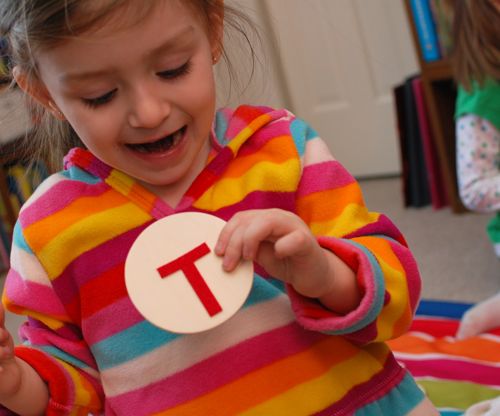 These would make a fun addition for a preschool or kindergarten classroom — you could easily have each child make one or two letters, then combine them to make the set! Perhaps add the matching lower case letters to the opposite side?
Have fun!!
I added this post to:
Made by You Mondays @ Skip to My Lou