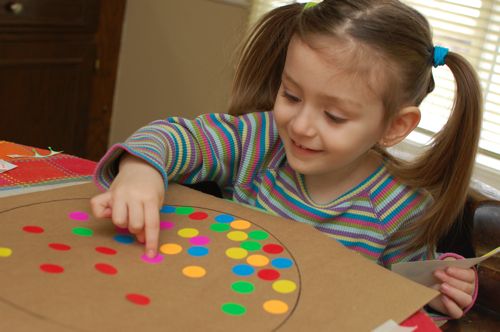 It's no secret that we love to create projects that bring lots of COLOR into our household — they are so bright, cheerful, and they always make me smile! This particular project kept Clara happily occupied for a long time, and doubles as a prop for pretend play.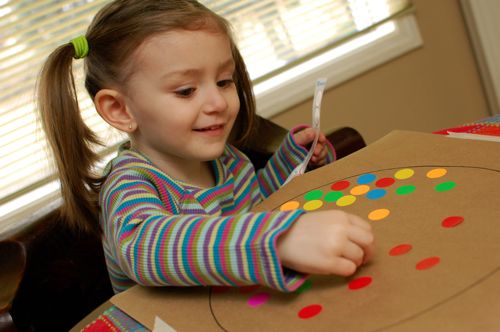 I traced a large serving bowl onto a recycled brown paper bag that was cut open to lay flat, and invited Clara over to add lots of "gum balls" (color coding labels) to her new gum ball machine. She loves playing with stickers, and I love that they are mess-free! A win-win!! This is also a fun way to sneak in a little practice with color identification.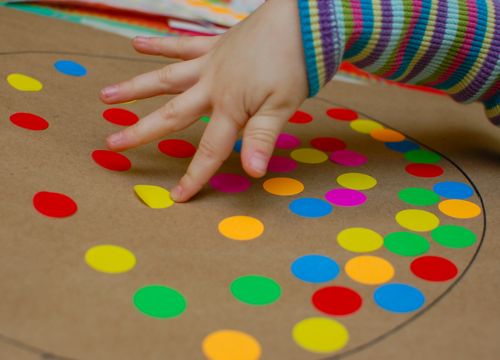 Later, I cut it out and added a stand (also cut from recycled brown grocery bags) — I did the stand in separate sections. We attached it to the wall in our foyer with a little masking tape — very easy! There's nothing quite like a colorful gum ball machine to greet our guests at the door!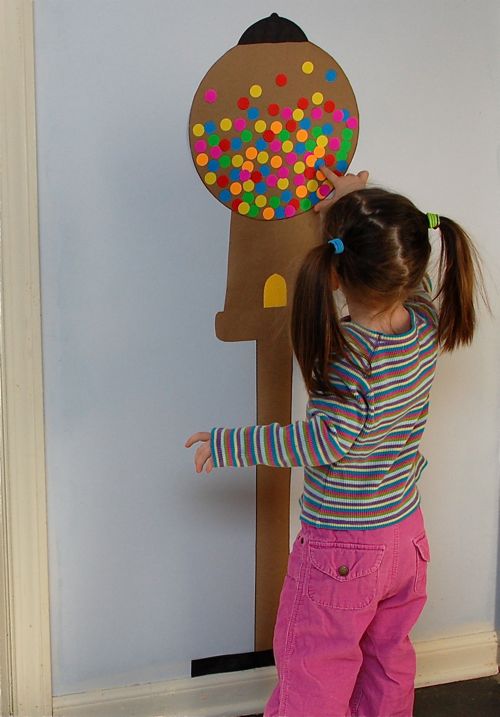 I think it would be a neat back-drop for our pretend store, don't you?
Have fun!!