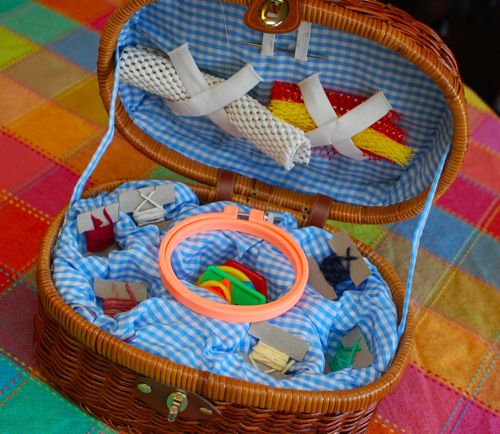 I recycled an old basket and some other on-hand household finds to make up a sweet toddler-friendly sewing kit for Clara. It's been a big hit around here, and it was practically free to put together! I completely under-estimated how ridiculously happy she would be to have a sewing basket of her very own, and how proud she was of herself! Oh. my. goodness!!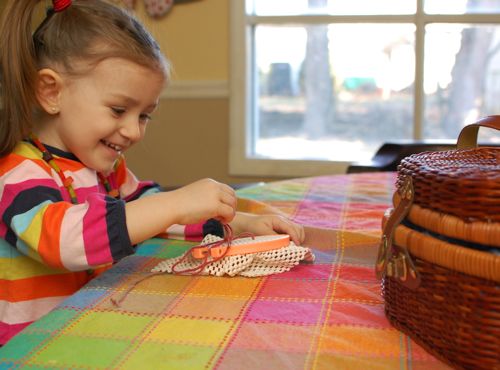 Leftover pieces of shelf-liner and produce netting made for easy and interesting material for her to sew through with a large blunt-tipped yarn needle. She especially loved the netting from the top of a clementine crate! A small embroidery hoop made it easy for her little hands to hold.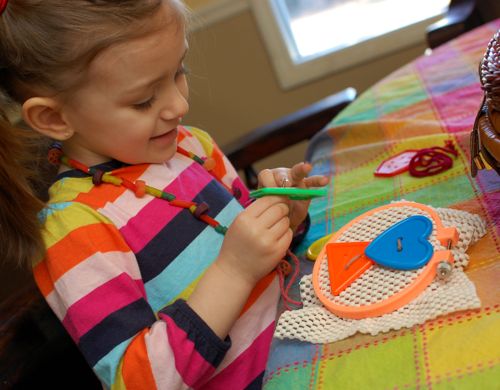 She was especially interested in sewing on BIG colorful buttons — yay!!!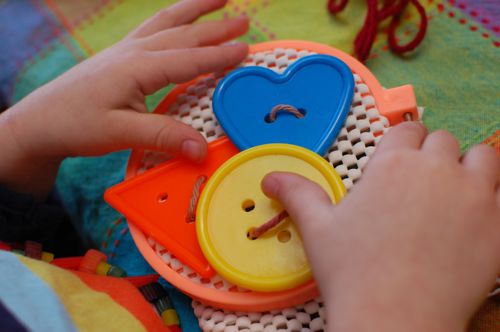 I pre-cut all of the yarn, tying a knot on one end and wrapping the other end with a bit of tape to make it easy for her to thread the needle on her own. She was so proud that she could thread it herself! I also tied a small knot near the needle to keep it in place while she sewed.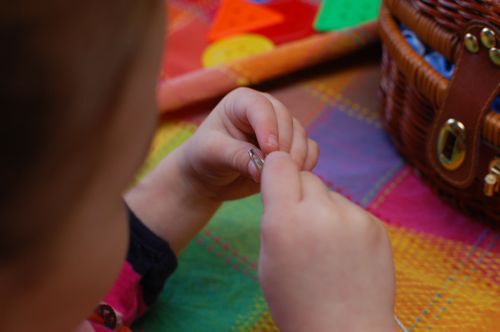 She also enjoyed the basket itself, and practiced taking all of the materials out and putting them back in over and over again!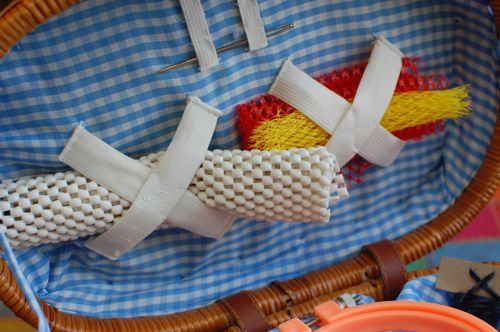 We recycled cut up pieces of an empty cereal box to make the "spools" of pre-cut yarn.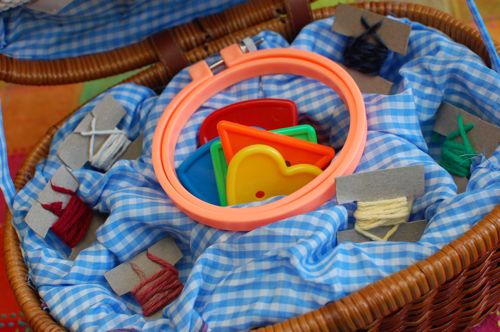 Then she would take it out and start sewing all over again! I think it helps if you wear a colorful pasta necklace, don't you?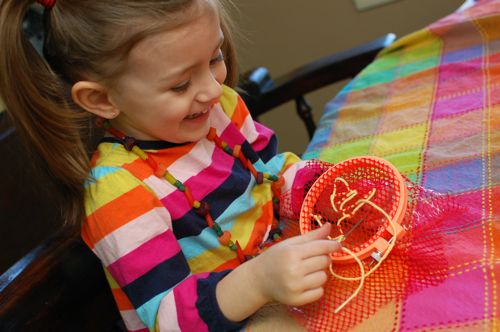 Sewing is a wonderful activity for developing fine-motor control, pattern recognition, color identification, and so much more! I love that this simple kit made it easy for her to enjoy some early sewing success!!
Look, ma! I can sew!!!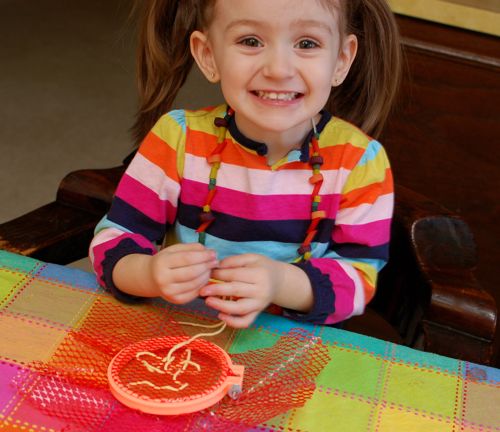 Have fun!!