We're continuing with our countdown of the top 10 posts of 2010! Coming in at number 8…. Elevator Fun!! This happened to be one of my personal favorites because we had a blast playing with an egg carton stuck to the wall. So Simple, and so much fun! Enjoy!
Wishing you and your family a very Merry Christmas!!
---
We did a bit of tidying up that involved several trips up and down the stairs. So we installed an elevator in our foyer! Problem solved! Added bonus — the buttons on the inside of the elevator helped with Clara's number recognition.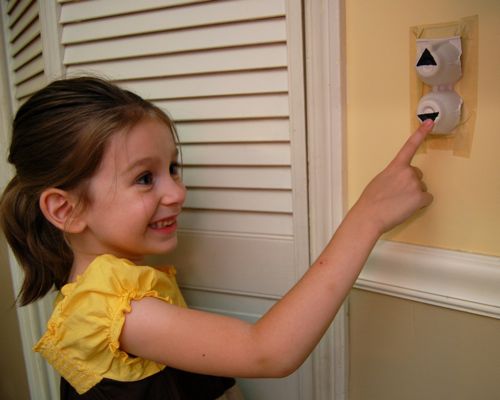 Suddenly, I had no shortage of helpers to make the trips up and down the stairs. This is the ultimate in lazy parenting, people.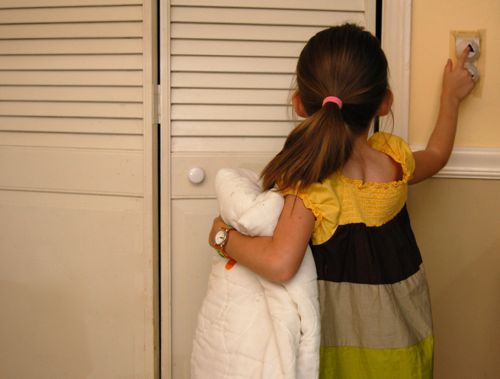 We used the bottom of an egg carton to make the buttons and attached them to the wall with a little masking tape. Super quick and easy, and the girls are still having fun with it!
It made putting away the laundry lots more fun for me too! Here it is in action!!
I linked this post to:
Sunday Showcase @ Under the Table and Dreaming
Weekend Wrap Up @ Tatertots and Jello
Just Something I Whipped Up @ The Girl Creative
Made By You Monday @ Skip to My Lou
The Play Academy @ Nurture Store