Emily and I were so excited to have the opportunity to review the L'Artiste New Generation Lunchbox by BrightBin!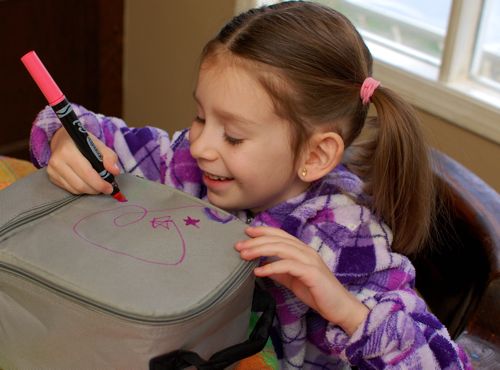 It's a cute, practical, and well-designed box with a sandwich compartment, and a second layer with three divided sections for fruit, veggies, and other snacks. The box we received comes with an outer insulated lunch sack which kids can decorate themselves using the included markers. Emily loved decorating it with her own designs!! The marker washes off with soap and water, so she was able to draw her own designs on the lunch sack over and over. She couldn't wait to show all her friends at school!!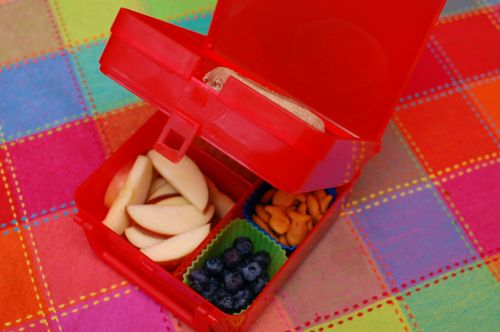 The New Generation Lunch Box is made of plastic that is 100% BPA free, lead free, phthalate free, and PVC free (yay!!). It is microwave and dishwasher safe (top rack only), and makes packing lunches a quick and easy task!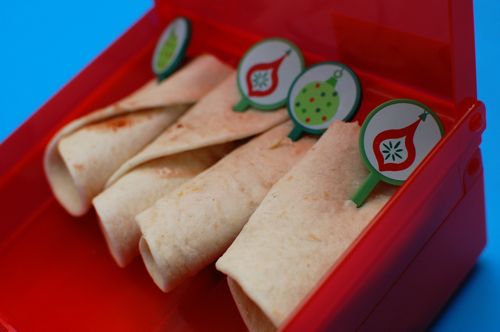 A few things I noted:
The latches are easy to open and close, however it's important to teach kids the proper way to open the box without pulling the latch out too far. Also, I have to question how long the latches will hold up to regular everyday use — especially when placed in a dishwasher for cleaning day after day.
The box is not designed for wet foods (such as yogurt or apple sauce), which proved to be an issue for us since Emily packs one of those items in her lunch just about every day. I had to use a separate container for those items.
When placed opened in the dishwasher, the box takes up quite a bit of space. The top rack of our dishwasher isn't very deep, so it didn't fit. Washing all the compartments by hand everyday was… well, slightly annoying.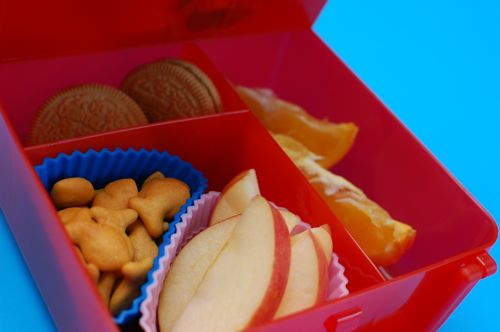 All of these are relatively minor issues, and overall I would say The New Generation Lunchbox is a great, safe, eco-friendly option…. and a fun holiday gift! Waste-free lunches are awesome — not having to buy plastic baggies all the time, and buying in bulk saves money, and is better for the environment!!
The L'Artiste retails for $35.95, and is currently on sale for $23.37. Frugal Family Fun Blog readers can use the promotional code frugalfamily11 at checkout for 20% off a New Generation Lunch Box until 12/31/2010!
---
Disclosure: I received a L'Artiste BrightBin Lunchbox for the purposes of this review. Opinions are my own.