This little gem of a handmade gift idea comes from Highlights High Five magazine — rainbow sprinkles to use as a fun topping for yogurt or ice cream! As soon as Emily saw this craft featured in the December issue, she begged to make it!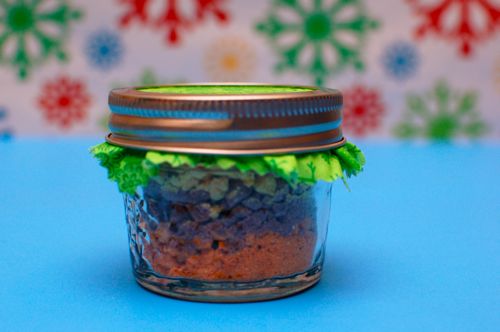 Disclosure: We are a participant in the Amazon Services LLC Associates Program, an affiliate advertising program designed to provide a means for us to earn fees by linking to Amazon.com and affiliated sites.
If you don't already subscribe to Highlights High Five, I highly recommend it for a holiday gift! It is a fun, educational, ad-free magazine geared specifically for kids ages 2-6. Emily loves receiving a special magazine in the mail just for her every month!
To make your own rainbow sprinkles, invite your child over to sort some fruity cereal by color into zippered bags…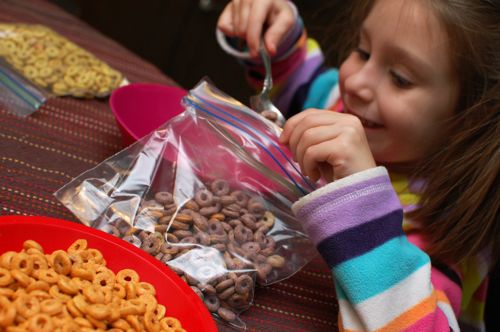 Seal up the bags, and use a rolling pin to crush the cereal into tiny bits! Clara was a big help with this!! FUN!!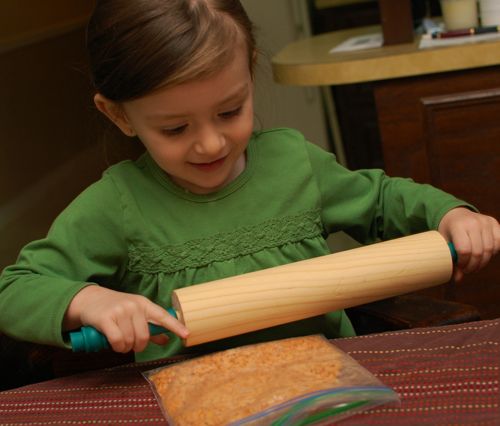 Next, layer the crushed cereal into a jar, similar to a sand-art project! We recycled empty jelly jars, mason jars, and baby food jars for this… I love using things we already have on-hand!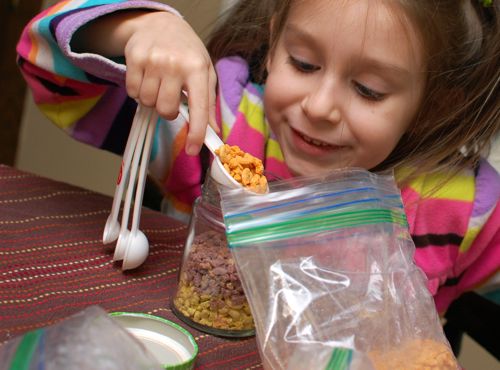 Add some fabric and/or ribbon to your jar, and give to someone special!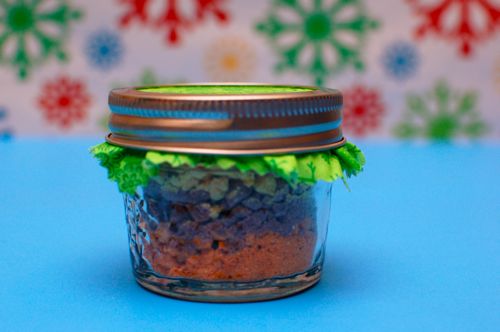 Have fun!!
---
Disclosure: I will be contributing crafts for upcoming issues of Highlights High Five for 2011 (Yay!!). All opinions are my own.