Clara and I made a fun pine forest playscape using coffee filters, and it's been a big hit for imaginative play over here!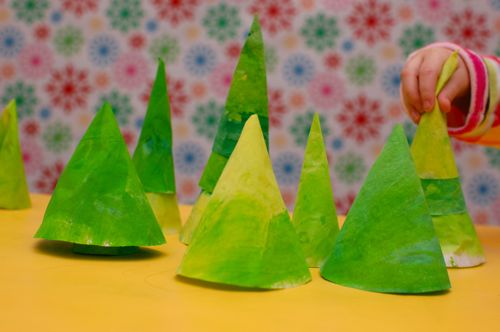 We painted a bunch of coffee filters in hues of yellow and green. I love how happy Clara gets when she realizes that we will be painting — what fun!!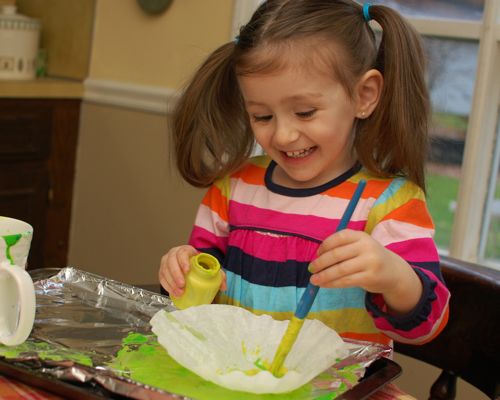 She painted happily for quite some time!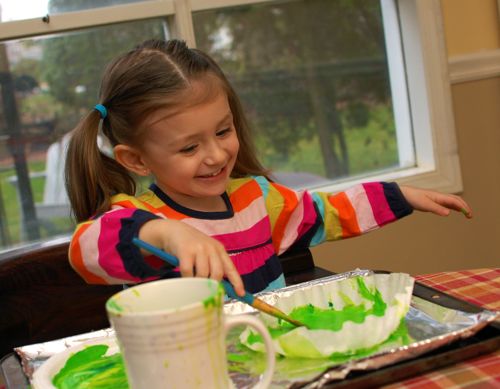 When they were completely dry, I cut them up into uneven thirds, rolled them into cones and used a little tape to turn them into pine trees. Clara has been stacking them up, and enjoying lots of imaginative play in her pine forest playscape!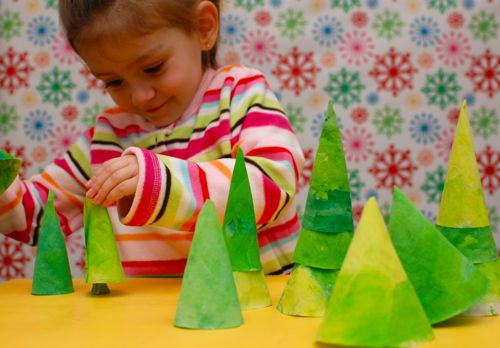 She quickly realized that the trees were the perfect place for a game of hide-and-seek with her figurines from Red Rose tea. Ta-da!!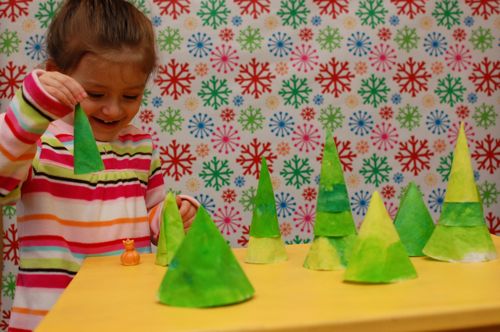 I think we will keep them on display as a festive (and playful) centerpiece for our kitchen table. Have fun!!