Clara and I made a fun Christmas tree using a few office supplies, and the best part..?  No clean up! (Yay for no-mess crafts!) They are quick and easy to make too!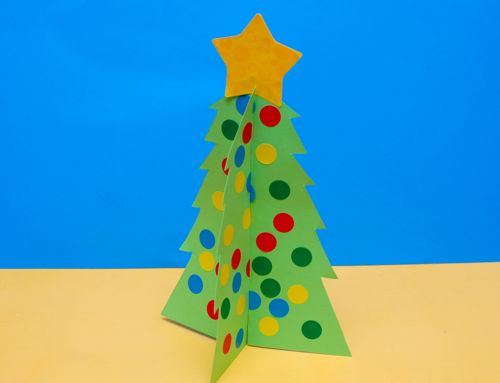 I cut two identical pine tree shapes out of colored card stock (I recycled a torn file folder), then invited Clara over to place color coding labels (ornaments) on the trees!! She was SO happy to play with stickers!!!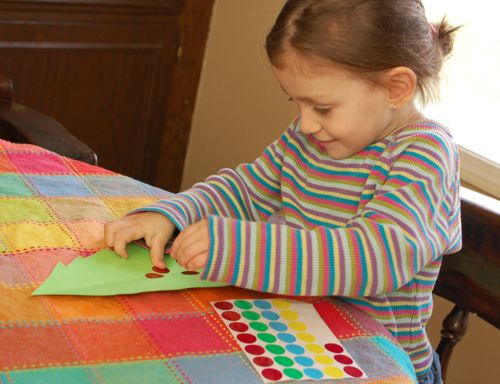 All these stickers made for some fun practice for fine-motor skills!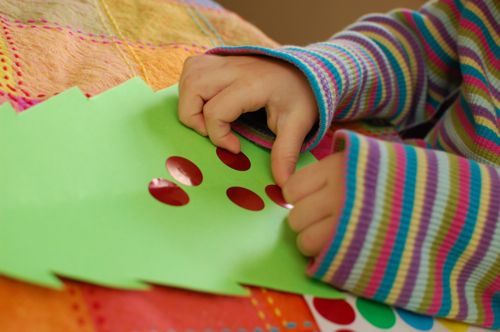 Cover the front and back of both trees with stickers….fun!!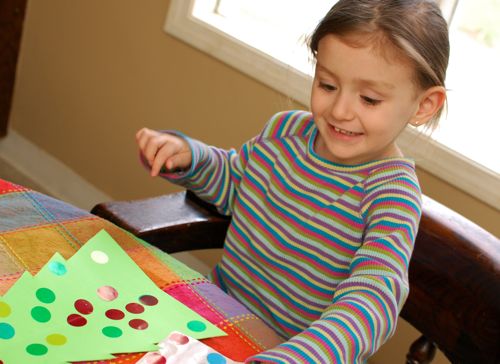 To make your tree stand upright, cut a slit from the bottom up to the middle of one tree, and another slit from the top to the middle of the other tree. Slide the pieces into the place, and add a sticky note star to the top for a nice finishing touch!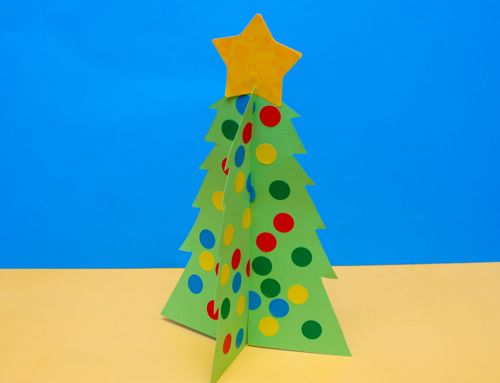 Clara was thrilled to see her Christmas tree on display — so proud!
Have fun!!
I've linked this post to:
Get Your Craft On @ Today's Creative Blog
Kids Get Crafty @ Red Ted Art