Looking for some handmade gift ideas for the special tots on your list? We've got you covered, and the best part is an older sibling can help put these gifts together too!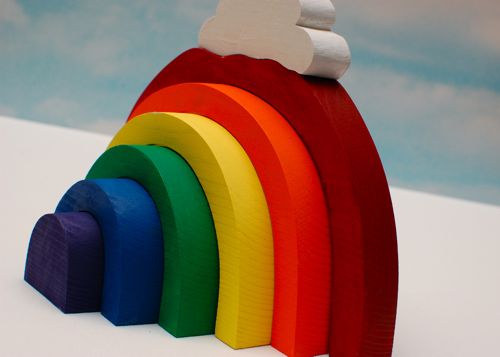 You can order inexpensive unfinished wooden toys from the Etsy shop Clickity Clack. I highly recommend them — quick shipping and great customer service! Painting your own toys is cheaper, and a whole lot more fun!! Emily loved helping me paint this rainbow stacker toy to give to Clara for a special Christmas gift!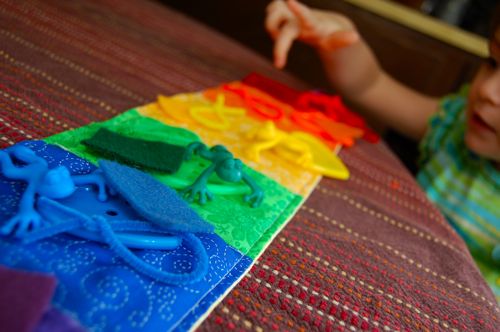 Another super-colorful gift idea is this quilted color match game! Older siblings can gather colored buttons, toys, cut up paint chips, pieces of felt or yarn to use for the game. Clara adores this game, and we have given several as gifts!!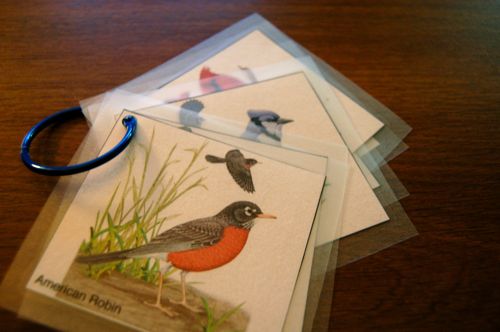 Have a tot on your list who enjoys nature and the outdoors? Print out a backyard bird field guide! This simple version is easy for little hands to hold, and older siblings can help cut the pages out!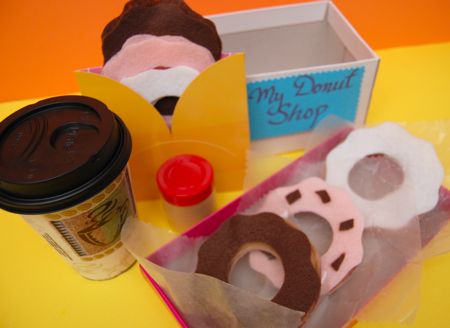 We are big fans of pretend play in this household, so this pretend donut shop was a huge hit!! Older siblings can decorate a shoebox to store all of the pieces (plus the box can double as a pretend toaster-oven!!) We've taken this set in the car with us for pretend play on-the-go!
I've linked this post to:
Get Your Craft On @ Today's Creative Blog