Now is the perfect time for some quick weekend sewing projects. Here are some frugal handmade gift ideas for the littlest ones on your holiday list!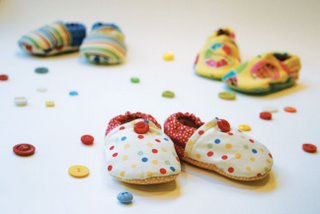 I used this free pattern from Stardust Shoes to make several pairs of cloth baby shoes as gifts, and it is one of my favorites! Aren't they just the cutest??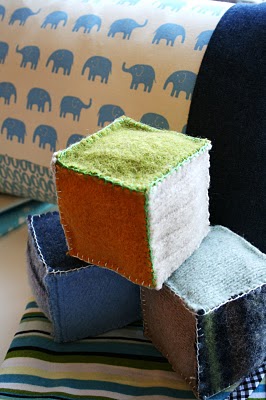 This free tutorial for felt rattle blocks from My Poppet is perfect for beginners — they can be sewn by hand.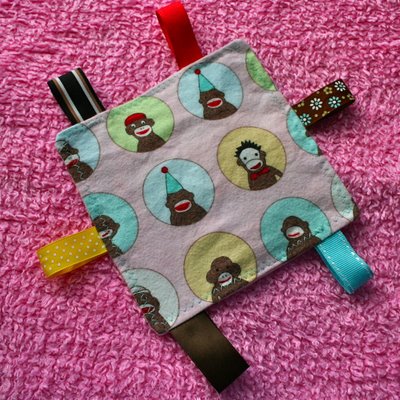 I love this free crinkle square tutorial from Joy's Hope! The perfect quick and easy handmade gift!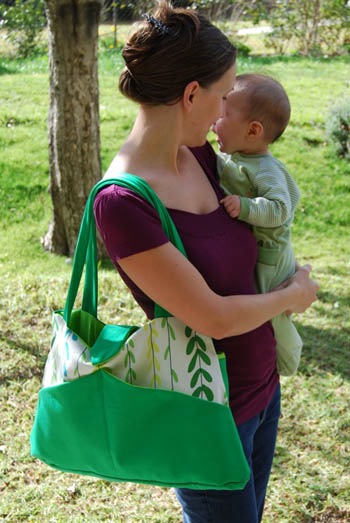 The pattern for this lovely diaper bag is also free, and can be found at Make Baby Stuff.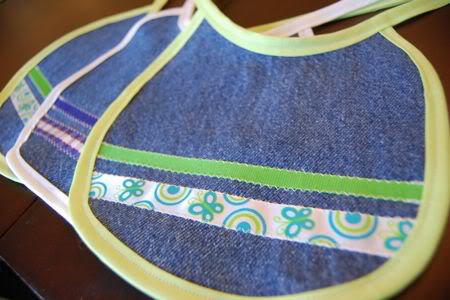 And of course I had to include my own free tutorial to make Baby Bibs from Old Jeans — Enjoy!
If you have an idea for a handmade holiday gift for baby, feel free to link up in the comments and share your ideas with us!
Wishing you and your family a wonderful weekend!!