Clara and I did a bit of crafting this morning to make this corn arrangement, which is now hanging on the back of our front door! They are super-easy and lots of fun to make!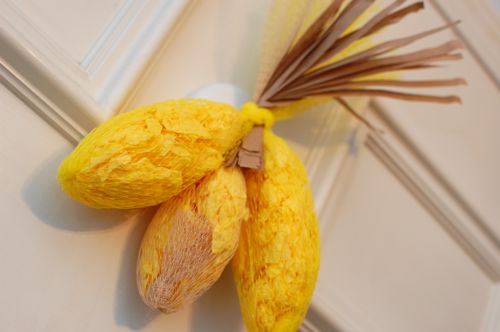 To make your own, you will need yellow tissue paper, a brown grocery bag, and some plastic netting that comes with a bag of lemons or onions. Crumple up balls of tissue paper! Clara thought this was such fun!!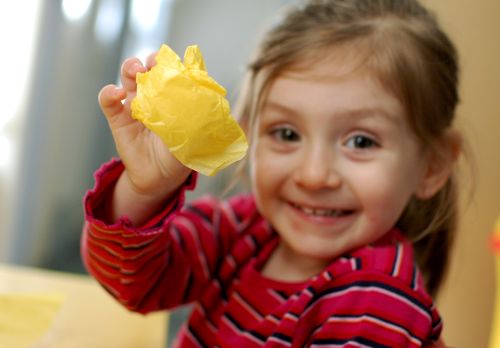 Stuff the netted bags with the tissue paper balls…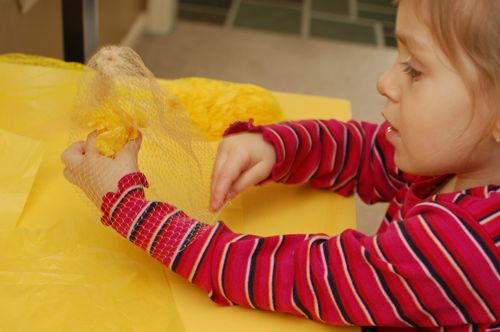 Tie into an arrangement and add some strips of brown paper (cut from the grocery bag) for the husk of the corn.
Proudly display in your home!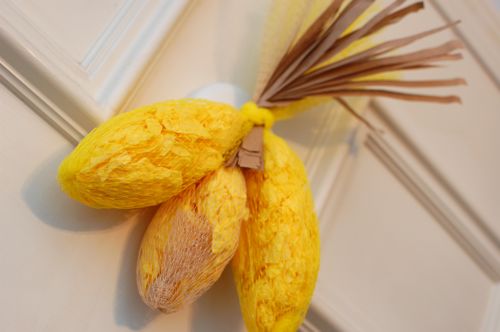 Quick, easy, frugal, and very festive!
Have fun!!