Thanks to the latest research from our exclusive laboratory, we have now scientifically proven….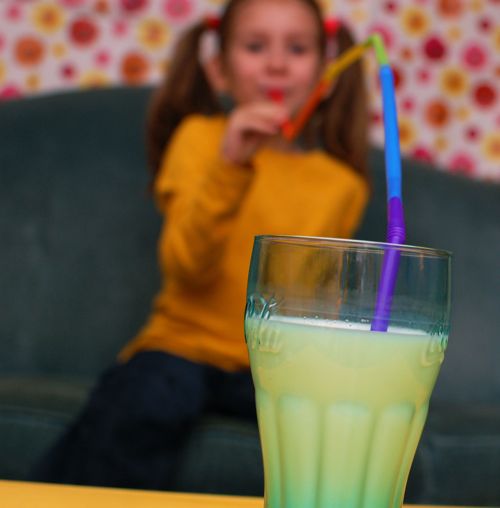 ….that milk drunk from a homemade silly straw……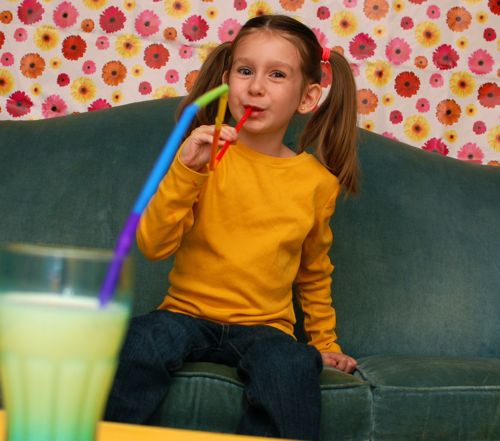 …..is (shockingly) 25% yummier!!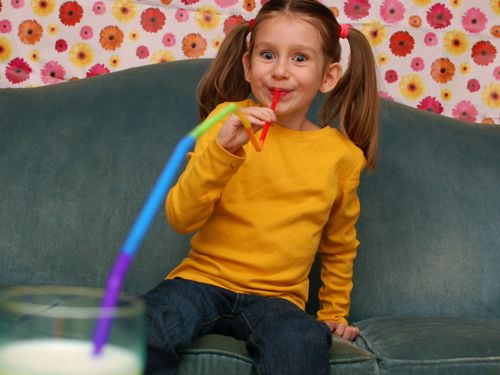 To make your own super-silly straw, insert flexible straws one inside the other and wrap packaging tape around the parts where two straws overlap. When you're done sippin', make sure the milk is drained from the straw before setting it down.
Have fun!!