When Emily came home from school this afternoon, I surprised her with this quick and easy color collage project. It was a great way to unwind from the school day!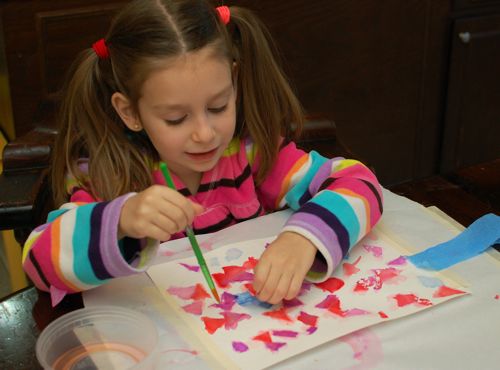 To make your own, you will need some colorful crepe paper. We used party streamers — they worked perfectly and are very inexpensive! Emily loved ripping off bits of crepe paper and arranging them on a sheet of white paper.
Once she figured out her arrangement, she used a paintbrush dipped in a little water and "painted" the crepe paper.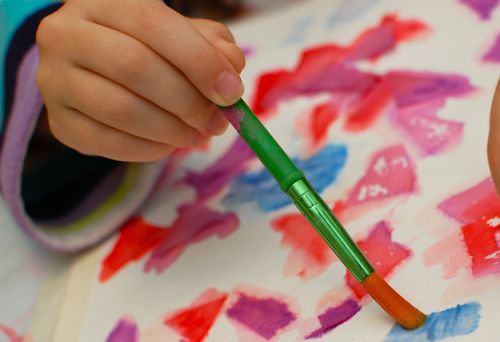 Allow the water to dry completely, then peel off the crepe paper, and reveal your colorful design!! This proved to be a great low-mess alternative to traditional painting, with very little clean-up.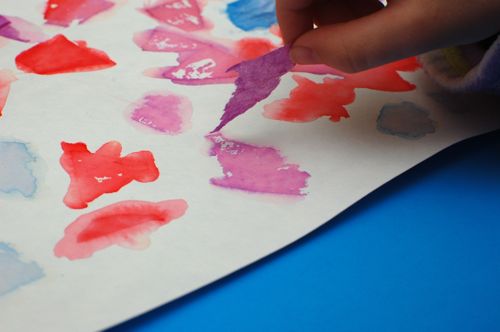 …and the colors are quite vibrant!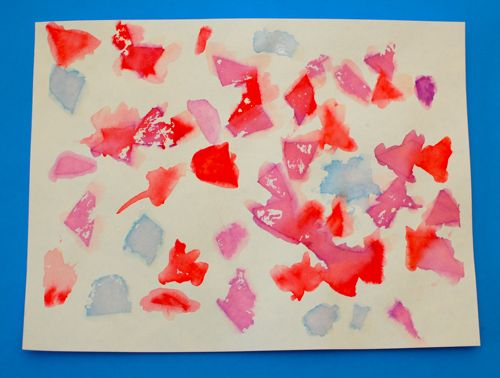 Have fun!!