Clara and I worked on this simple Autumn painting project together this afternoon, and I think it is one of my all-time favorites! I was so pleased with how well it turned out, and I wish you could have been here to see the look of pure joy on her face when she spotted the paints on the table!!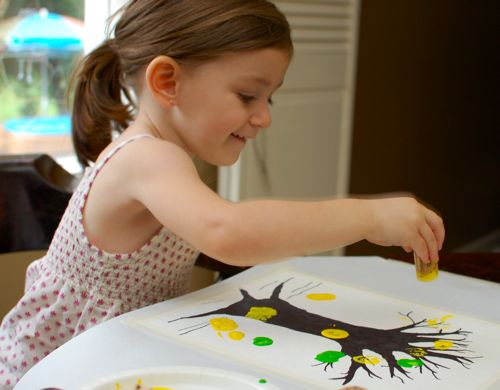 I drew the trunk of the tree using markers, and set out some washable paints and corks for Clara to stamp the leaves. A little masking tape helped keep everything in place, and she had SO much fun!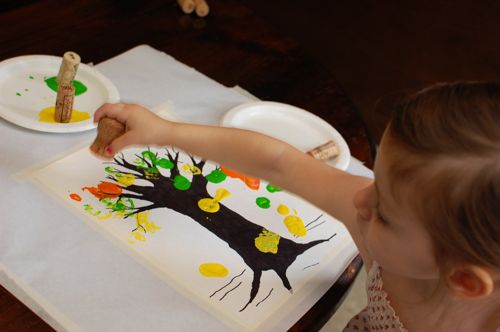 Ooooooo……Red paint too? This is awesome!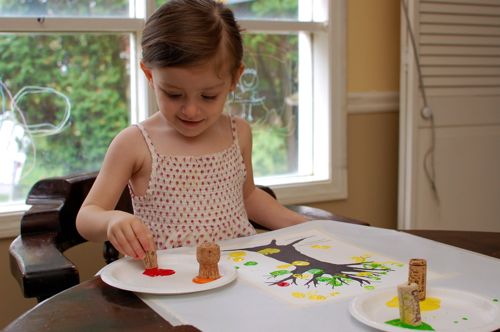 A little two-handed stamping action going on… fun!!
Did you know that this little one loves to sing while she paints? Oh yes.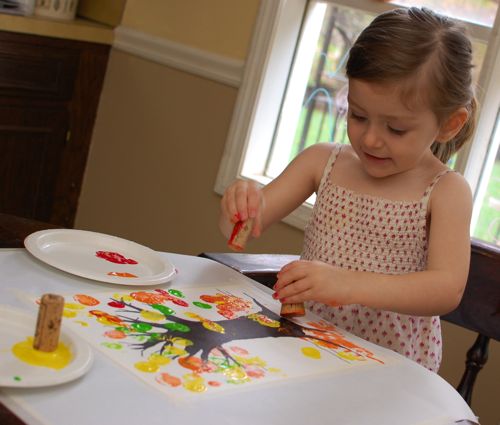 I think combined with Emily's Winter Tree Silhouette, we're on our way to making some fabulous calendar prints, don't you?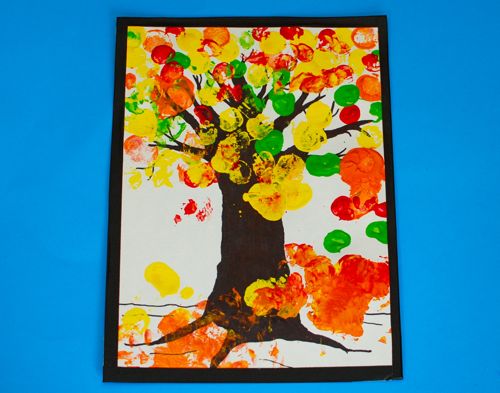 Have fun!!