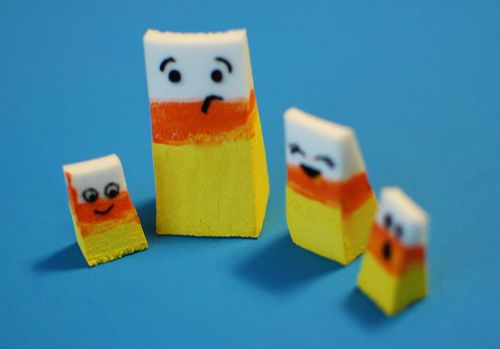 This CUTE project can be done in just a few minutes, and is perfect for the kiddos to do during Halloween get-togethers! To make your own candy corn family play set, all you need are some inexpensive make-up sponges and a bit of paint. Dip the fat end of a make up sponge in some yellow paint (wipe the excess paint along the edge of the container)….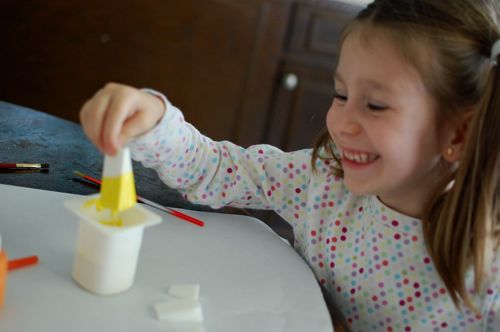 With a paint brush, add the orange stripe. Allow to dry completely, and…….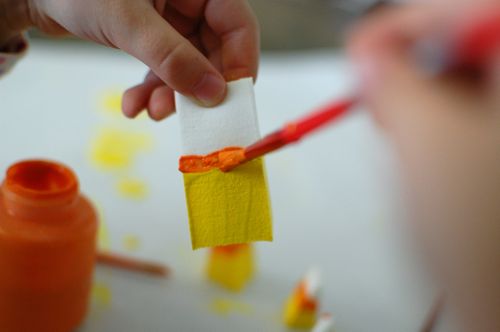 With a black marker, draw on some SILLY faces!!!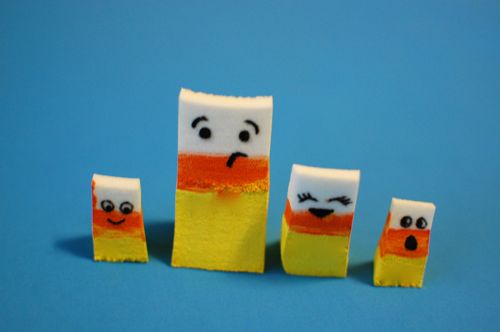 Then it's time to PLAY!!!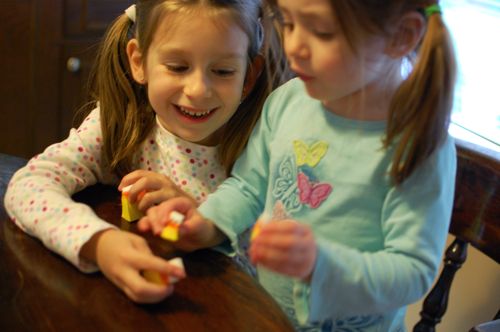 Have fun!!
I added this post to: