I made a fun toy camera for Emily, and it's been a big hit around here!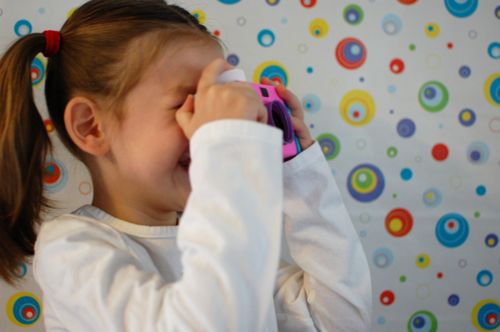 It's just an empty soap box wrapped with colorful paper, and  some milk caps glued on. We love crafting with recyclables — free art supplies!!
I colored the inside of the lens with black sharpie and added a drawn-on view finder. Very easy!!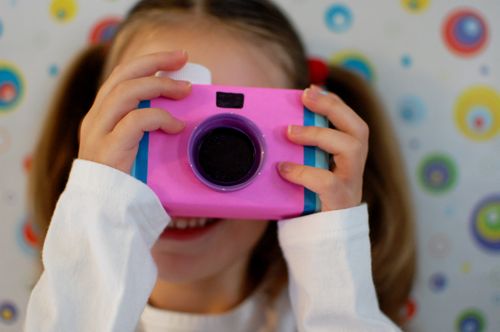 For some reason, she loves to "take pictures" of me while I take pictures of her!! We may have a future photographer on our hands….. Annie Leibovitz, eat your heart out!
Wishing you a fun (and frugal) Friday!
I linked this post to:
Get Your Craft On @ Today's Creative Blog
Works for Me Wednesday @ We Are THAT Family