Clara made her own monster hand puppet, just in time for Halloween — and she did it all by herself!! (With the help of a few self-adhesive googly eyes, that is….)  Have I mentioned that she has a tendency to get into the craft supplies if I'm not careful…??
I don't know about you, but I find this monster to be both terrifying and hilarious at the same time.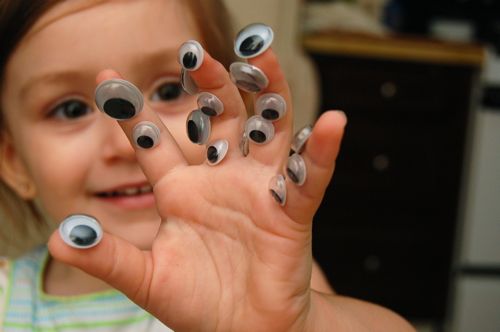 Look out, Mister, I've got my eye on you!!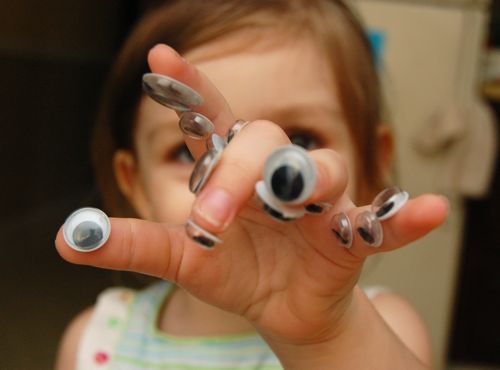 Be afraid… be very afraid!!
Wishing you and your family a wonderful weekend!