Need a little more awesomeness in your life? Introducing…. Awesome Remote! The must-have gadget that makes everything just a little more awesome!!!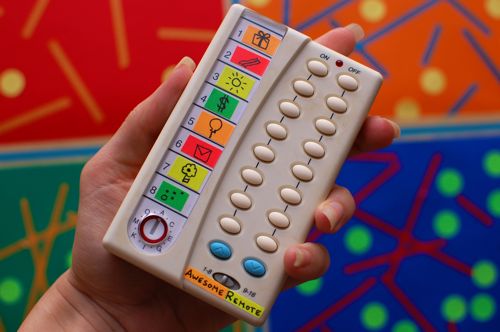 Awesome Remote comes with these great features to make everything AWESOME!!!
Instant Gift
Bacon!!!!
Sunshine
Money
Balloons
Mail
Flowers
and….. Bubbles!!!
Awesome Remote makes even the most un-cool situations instantly more awesome.
Don't believe me? Here's a video showing Awesome Remote in action!!
Awesome Remote from Valerie Frugal Family on Vimeo.
Awesome Remote is not available in stores everywhere. To get your own, apply labels to the buttons on an old TV remote. Enjoy!!!
I added this post to:
Made by You Mondays at Skip to My Lou