In honor of FREE Museum Day, an event sponsored by Smithsonian Media with over 1300 museums from across the country participating, we took a trip to the Academy of Natural Sciences in Philadelphia. It was awesome, educational, and frugal!! I printed out a pass for Mark and I to have free tickets, Clara is under 3 (so also free), and we paid just $10 for Emily's admission plus $6 so all four of us could see the special Butterflies exhibit.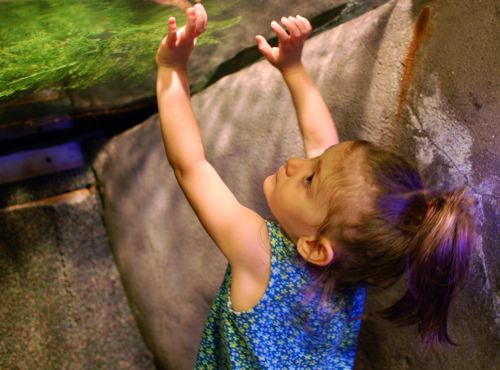 There is so much to see, and we easily spent almost the entire day there! There is a fantastic children's exhibit called "Outside In", lots of dinosaur skeletons, and even a live animal center. The highlight for our trip was definitely the Butterflies exhibit. Several butterflies took to Emily. This one landed on her finger!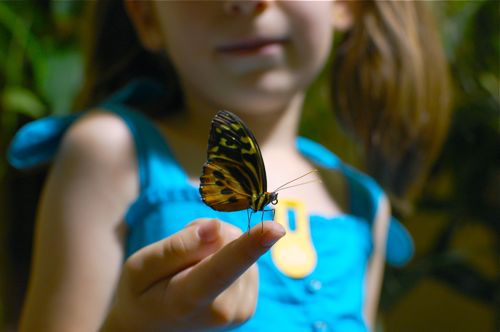 ….and this one landed right on her face!!! Keep your eyes closed, Em! She thought this was hilarious!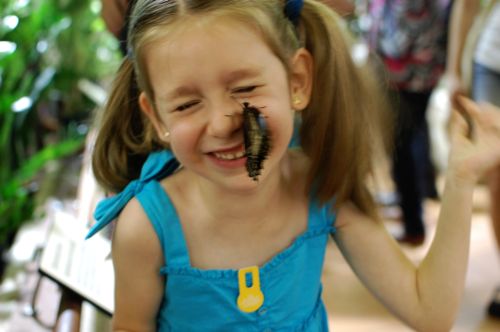 *phew* Fortunately, a woman came over to help gently take the butterfly away!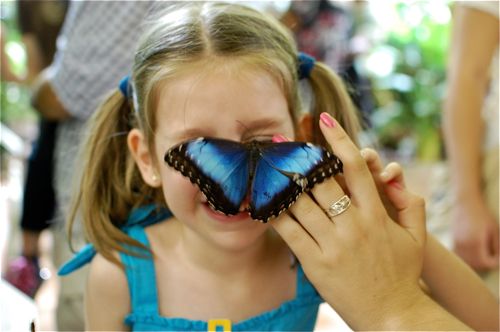 Shortly after that, another butterfly landed on Emily's hand, and she very generously (and ever so gently) passed it along to another little girl — who, by the way, was beyond happy to hold a butterfly of her own!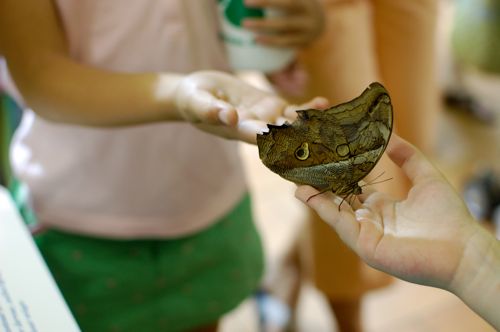 Afterwards, we even had time for an impromptu dip in the fountain!! So much fun!!!!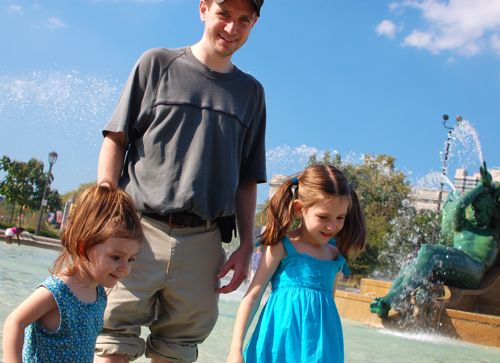 Emily declared this was the most fun museum day EVER!!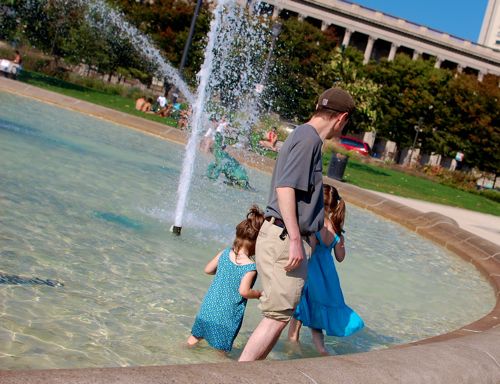 ….and I have to agree!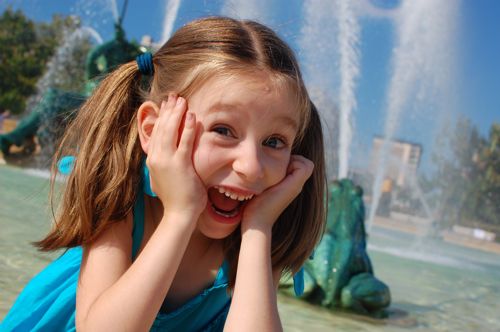 By the way, if you don't already follow us on Twitter, or "Like" us on Facebook, now would be a good time to do so — I posted about this and a few other fun and free events going on this weekend. Don't miss out!
Target also sponsors several FREE museum days in cities across the country, click here for more information.
Wishing you and your family a fun (and frugal) weekend!!!