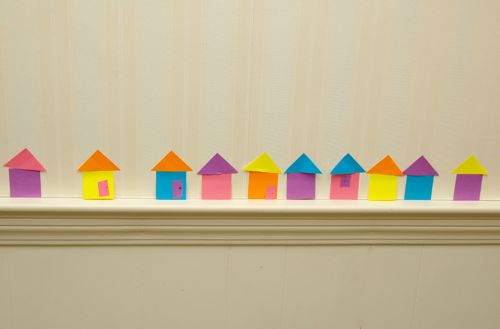 Emily and I felt inspired by the beautiful colors of these fun Post-It Notes to create a new mural for our sewing room. Oh, Post-It Notes…….. how I love thee!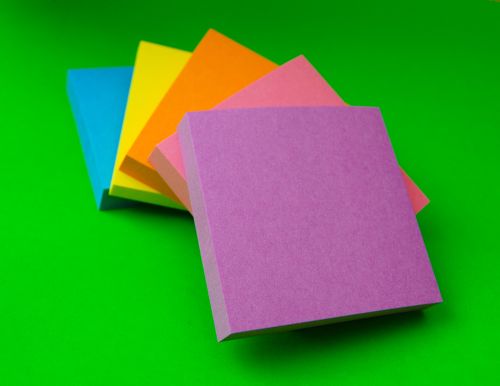 She cut some of the Post-Its in half to form triangles for the rooftops. For each square, only one triangle had adhesive, so we saved the other triangle for another project (because we're super-frugal like that.)!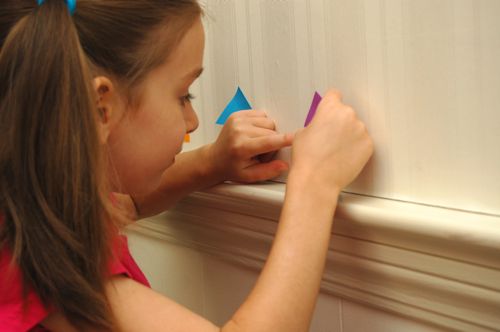 She even added some windows and doors to our little village mural. It made the room look so much more cheerful!!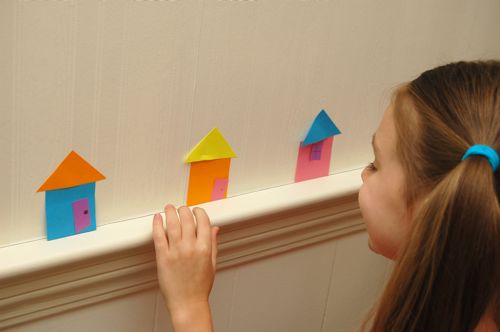 I love how she likes to add her own little decorating touches to our sewing room!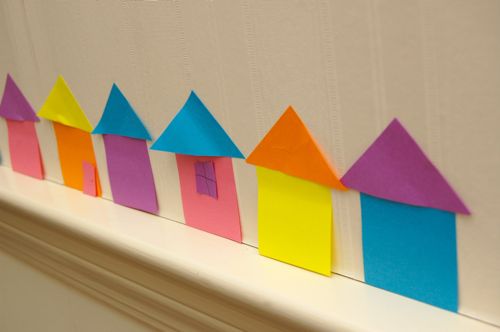 She made up a bunch of houses, and it kept her happily occupied for a long time! Plus, there was very little clean-up afterwards…. quick and easy!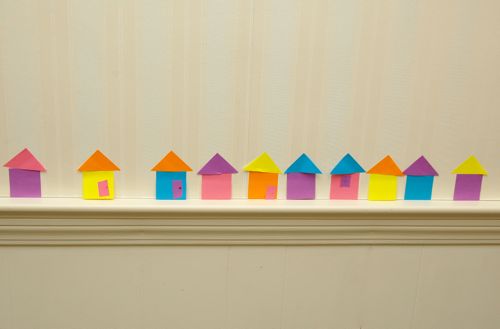 Have fun!!