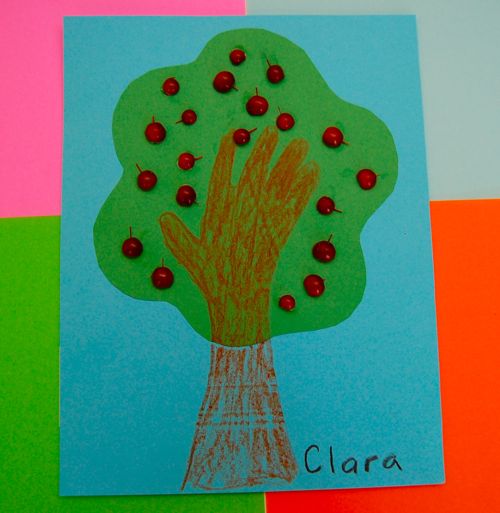 This morning Clara and I enjoyed some crafting fun with this quick and frugal project — it's great practice for fine-motor skills too!
We used crab-apples from our yard, but you could substitute with balls of red tissue paper instead.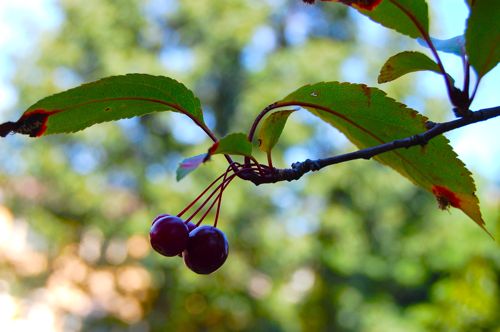 I gave Clara a small basket, and she took her time picking a bunch of crab apples from the tree. I think she really enjoyed this part!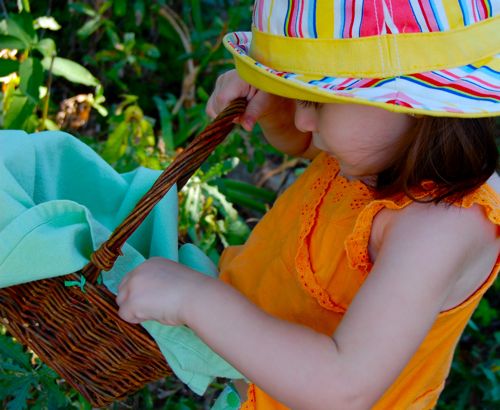 Next, I cut the crab apples in half, and glued the top of the tree to the paper. Then, I invited her over to the table so I could trace her hand print for the branches on the tree. Put down some dots of glue.
Glue the apples to your tree!!!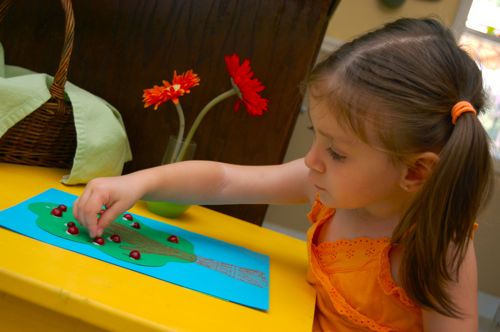 When you're all done, count up how many apples are on your tree!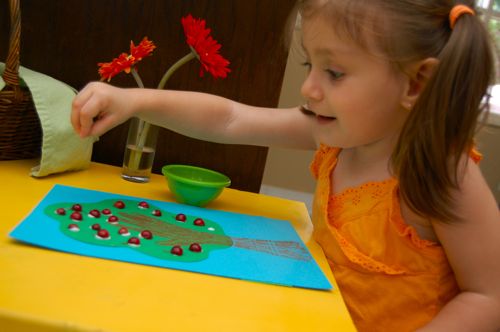 Allow the glue to dry, and admire your 3-D work of art!
We have plans to go apple picking this weekend, and I can't wait!!!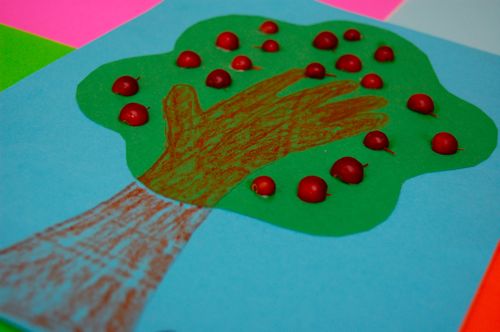 Have fun!!
I added this post to:
Made by You Monday @ Skip to My Lou
Get Your Craft On @ Today's Creative Blog