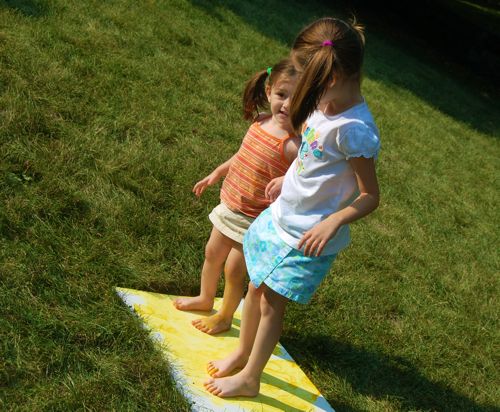 This afternoon was spent in the backyard where I set out a large piece of cardboard, some washable paints, and let the girls have LOTS of fun painting with their feet!!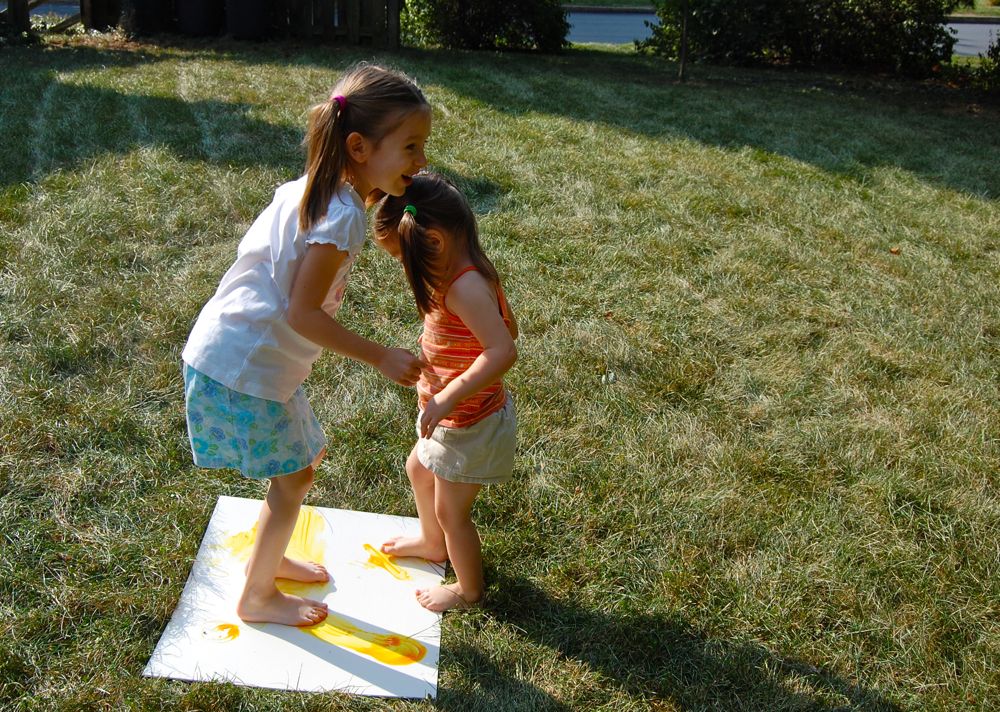 I put down the paint on the cardboard, and the girls spread it out all over with their feet! We started with the lightest color first and worked our way to the darker colors. Our neighbors probably thought I had lost my mind, but the girls had a BLAST with this!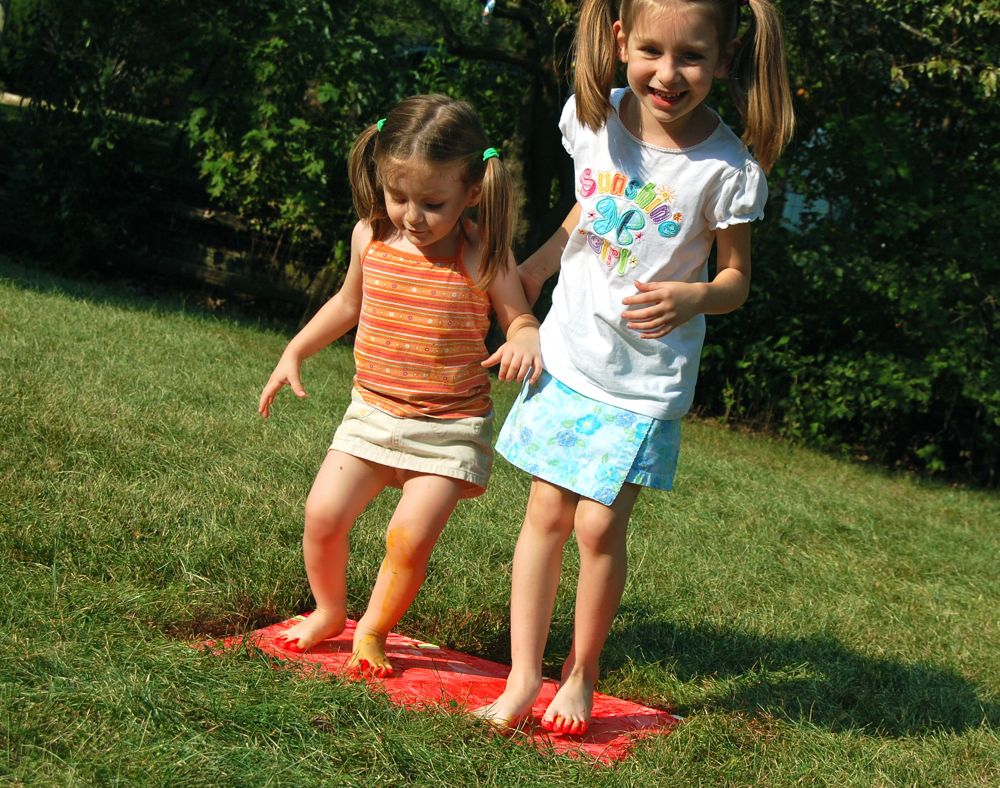 It made for a great before-bath art activity — messy, but a lot of FUN! Plus, it really tired them out!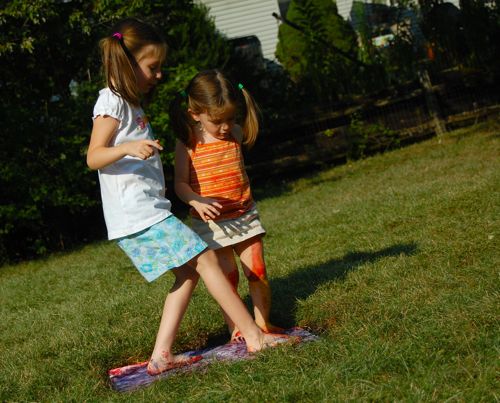 They loved swirling the paint around with their toes, and it made for some interesting artwork!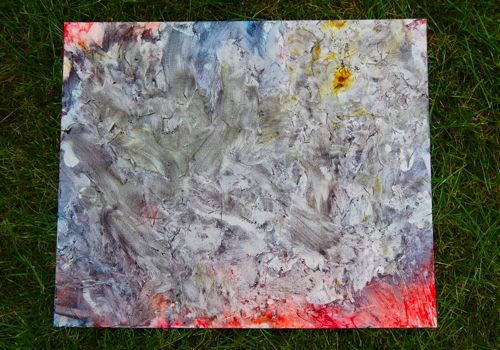 A short video of all the crazy action —
Feet Painting from Valerie Frugal Family on Vimeo.