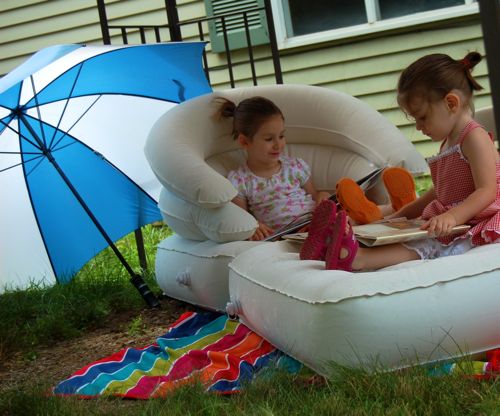 It's time for another FUN giveaway!! This time from our new sponsor — The LoungAir! The LoungAir is a unique piece of inflatable furniture that converts into four different configurations — making it very versatile. It can easily be flipped or folded into a lounger, a twin size bed, a recliner, or a chair.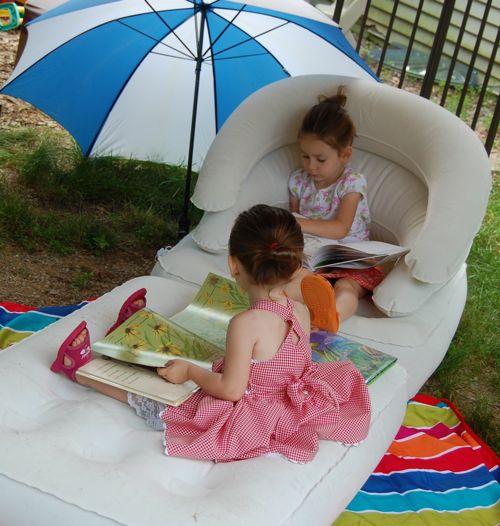 When I was sent a Heavy Duty LoungAir for the purposes of this review, I could instantly understand why it would be so appealing to campers, boaters, college students, and those who live in small spaces! It is like owning four pieces of furniture in one, plus when it's not in use can be deflated and stored in its own case, taking up very little room.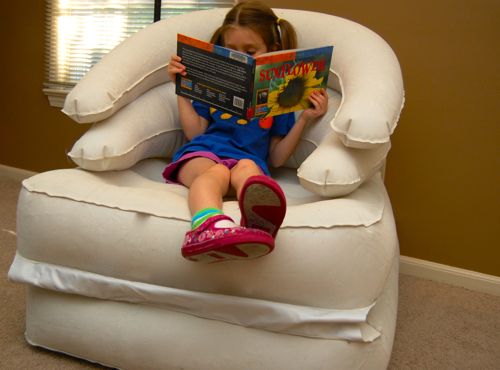 My girls adore the LoungAir, and took to it instantly! It has a soft suede-like finish, and is very comfortable in any configuration. The girls seem to like it as a lounger the most, as this gives both of them ample space to spread out and enjoy some good books.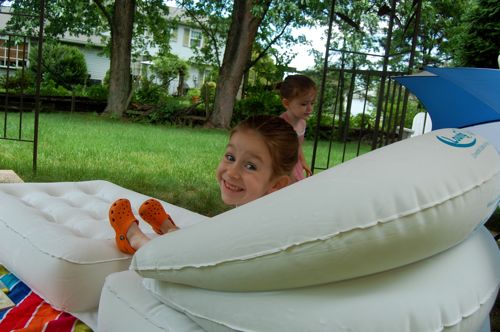 The LoungAir makes a terrific addtion to our outdoor reading nook! Yes, the LoungAir can even be used outdoors — talk about versatile! It's perfect as an extra bed to take to Grandma and Grandpa's house. The LoungAir comes complete with it's own case, electric air pump, and patch kit. I was impressed with the quality of its construction, as well as the thought that went into the product's clever design.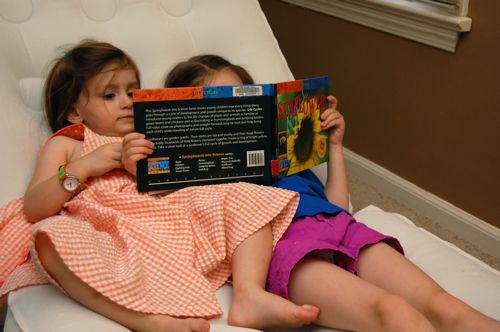 Now the fun part, one very lucky reader will win a LoungAir of his/her own!! Giveaway is open to all US residents. To enter for your chance to win, leave a comment on this post. Giveway ends Saturday, September 25th at 6:30pm EST and winner will be chosen using random.org
Good luck!!
This giveaway is now closed, and the winner is…. Jennie! Congratulations!!