The girls and I made Jumping Beans this afternoon, and then had lots of fun racing them! They loved it!!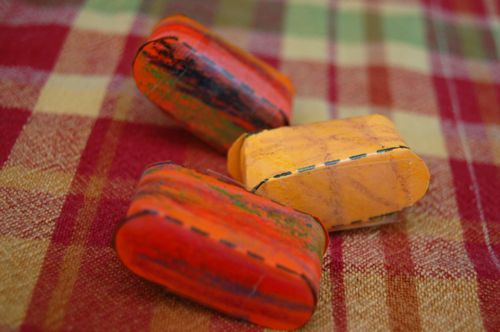 Print out the template onto heavy cardstock paper. We used the print-out template found at Having Fun at Home, and it worked beautifully! The girls enjoyed decorating their jumping beans….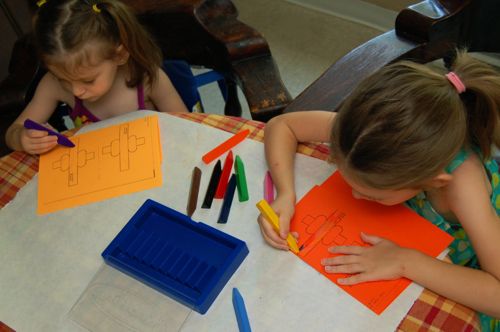 They used lots of color!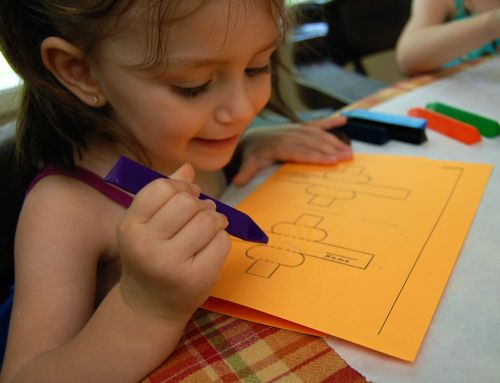 I really enjoyed the striped pattern on Emily's jumping bean… so colorful!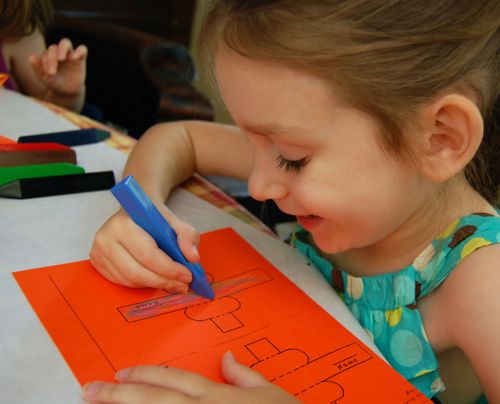 We cut out the template, folded it up, inserted a marble, and taped it secure. Then we took the jumping beans outside, propped up one side of a long table with some of Mark's old college textbooks (I always knew they were good for something — HA!!) … and had several races with them!!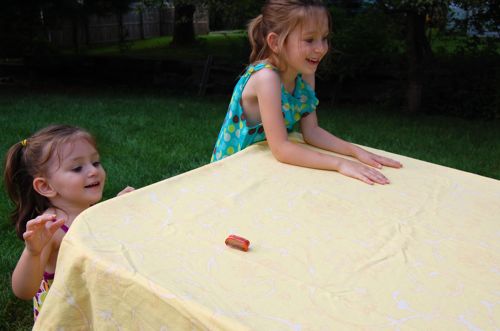 Here they are in action — so much fun!! Who will win? Play the video to find out! Ready…. set……… GO!!!
[flashvideo file=wp-content/uploads/2010/07/beans.flv /]
I linked this post to:
Get Your Craft On @ Today's Creative Blog