During Clara's afternoon nap, Emily helped me declutter the sewing room.  I was re-organizing a drawer with thread, when I looked over and saw she had fashioned a table from some empty thread spools. We got a teensy bit side-tracked ……..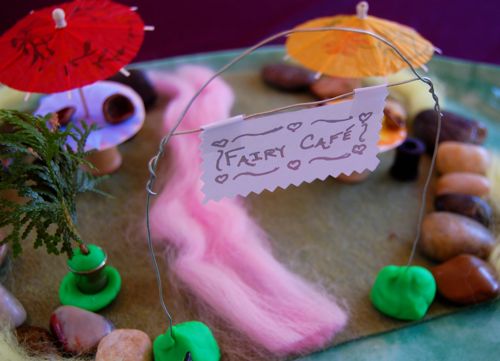 I found some toothpicks with umbrellas in the kitchen and added them to the tables. Emily thought they looked just like tiny cafe tables!! The two of us had so much fun gathering things from around the house or in the yard to add to our tiny Fairy Cafe! We added some cardboard to the thread spool for a table top, and a silk flower worked perfectly as a tablecloth. We used some acorn caps for plates. The entire project was super-frugal, and so much fun!!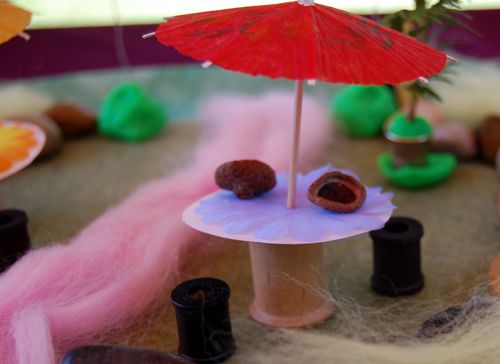 Emily had great fun taking orders from her imaginary customers! Some of those fairies were very particular about their food, my goodness! Picky, picky, picky, I tell you!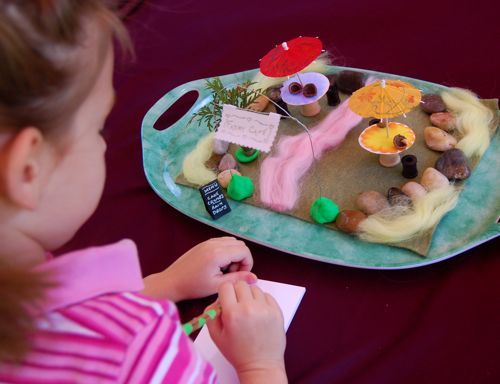 On the menu, cake crumbs and rain drops…. The thimble made a great pot for the decorative tree (a small branch).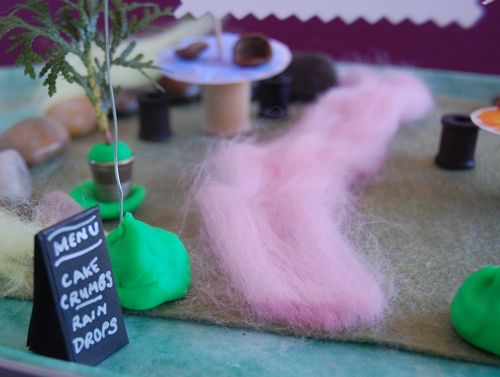 …. and clover salad, of course!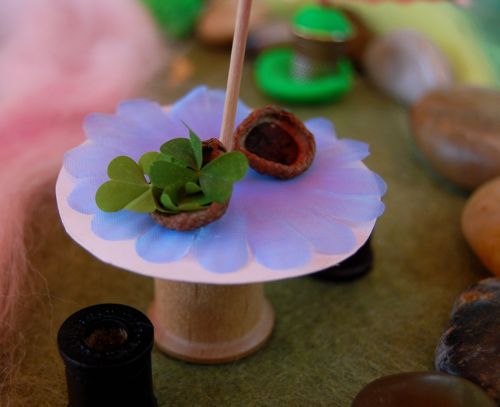 This table enjoyed dining on bits of crackers.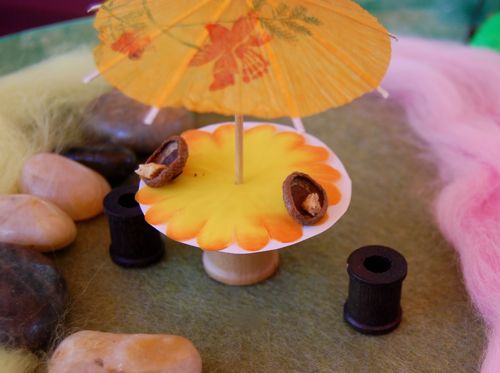 As for the sewing room, I think decluttering can wait a little bit longer, don't you?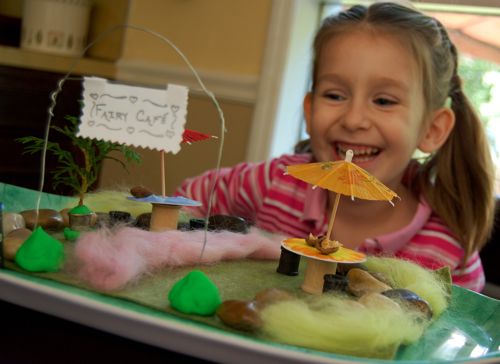 Have fun!!
I linked this post to:
Craft Schooling Sunday @ Creative Jewish Mom
Friday's Nature Table @ The Magic Onions
Just Something I Whipped Up @ The Girl Creative
Made By You Monday @ Skip to My Lou