The next stop on the Stonyfield Barnstorming Tour was a visit to Guy and Beth Choinere's organic dairy farm! Guy and Beth have two amazing kids (Hi, Matt and Hannah!), who also help out a great deal on their family farm. We received a very warm welcome!!
Guy explained to us that he views his cows as athletes, and himself as their trainer. A large component of their "training" is made up in the cows diet, and they are grass-fed as much as possible during grazing season.
The minerals found in the soil are taken up by the grass, which the cows then eat, and it helps strengthen their immune systems. In organic farming, the focus is on finding ways to prevent disease, so the health of the soil is vital to the success of the farm. Guy is known for being passionate about soil, and now I can understand why!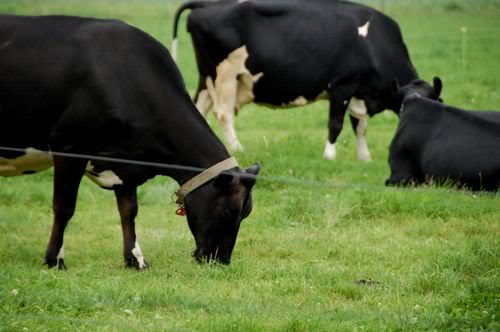 One of the major challenges organic farmers face is the treatment of disease without antibiotics. In the rare event that a cow does become sick, Guy is able to recognize the signs of disease in the very early stages because he knows each cow's temperament — Amazing! He told us that his medicine cabinet for the cows looks exactly like the medicine cabinet he uses to treat his family. Using a blend of cayenne pepper, garlic powder, and echinacea, he has had great success in strengthening the cow's own immune system to fight infection without the use of antibiotics.
We were treated to a very tasty lunch — chicken salad sandwiches made with freshly baked organic wheat bread, and potato salad with dill. Seriously, the food on this tour was incredible!!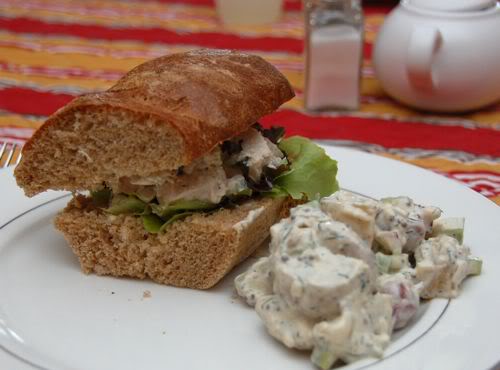 There is a definite cuteness factor to life on a farm! This kitten made me smile — adorable!! No matter how cute the animals, they all have to earn their keep. I have no doubt this little guy will make a great mouse hunter.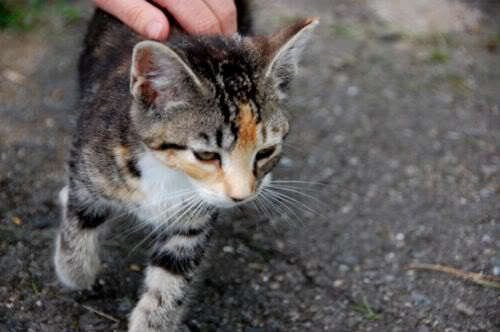 Along with dairy cows, Guy and Beth's farm has some chickens, pigs, and even a bull named Stanley! I think Emily would have loved to meet this chicken!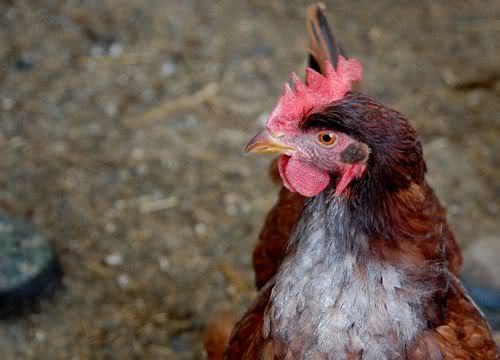 Guy showed us a diagram to help explain how healthy soil is needed for healthy crops. Healthy crops are necessary for healthy animals. At the top of the pyramid is human health because we rely so much on the health of everything else.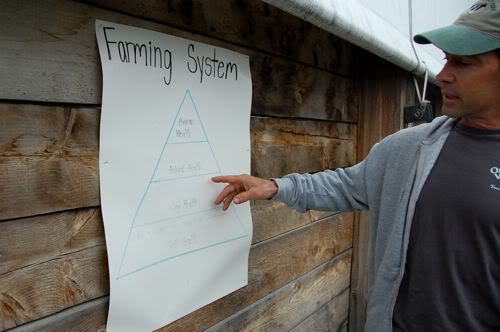 I wish all of you could have come with me to meet Guy, Beth, and their two kids — what a fantastic, sweet, wonderful family!!
Up next, a visit to a conventional family farm, and then…. I get to milk a cow!! Woo hoo!!!!