I thought it would be fun to do a little series on frugal Mother's Day gifts kids can make, so all you Dads out there… pay attention! (hint, hint)
We enjoyed some warm sunshine this afternoon along with some messy art to make these BEAUTIFUL hand-painted pendants!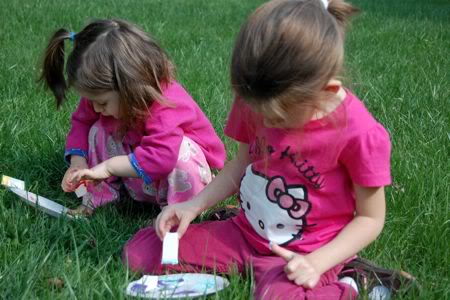 You can find large washers like these at any hardware store, and they are super-inexpensive (about $0.20 each)! The girls painted theirs using make-up sponges and acrylic paint. Allow to dry, and then coat them with some clear nail polish.
Attach some matching satin ribbon, and you have a very unique gift for Mother's Day! The paint on Clara's was still a little wet when she flipped it over to paint the other side. I LOVE how it turned out!! It looks almost like flames!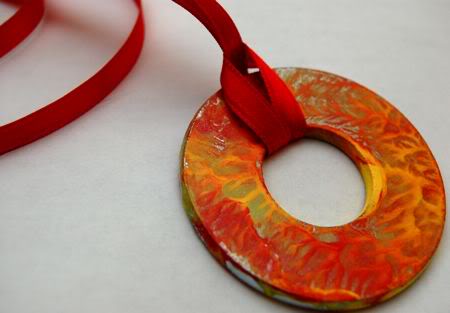 Added Bonus — Getting to see these adorable barefoot toes while she was busy crafting in her monkey pajamas!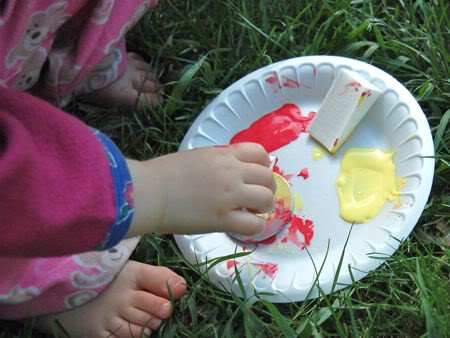 Have fun!!