Emily loved making this adorable bunny handprint this afternoon, and I think Clara will want to do one when she wakes up from her nap too! It was a super quick and easy project. I'll be making color copies of them to turn them into Easter greeting cards!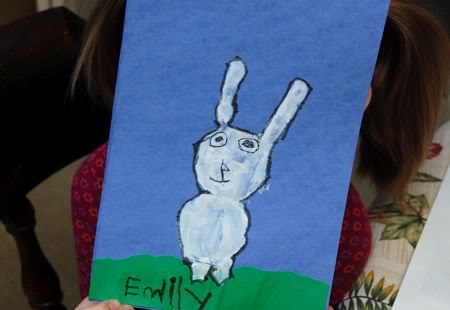 To make your own, you will need blue and green construction paper, white paint, a paint brush, and a black marker. Have some baby wipes or paper towels on hand too!
I tore a piece of green paper to form the grass for the picture, and invited Emily over to glue it down on the blue background. I didn't have to twist her arm!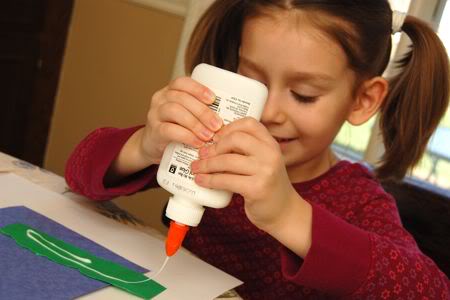 Next, I painted the palm of her hand with white paint. This forms the body of the bunny. Emily pressed this down firmly on the paper to make a good print.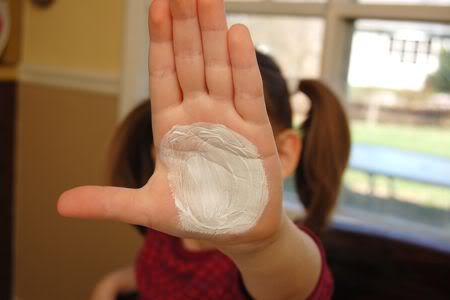 To form the bunny's head and ears, I painted Emily's palm, first, and ring fingers with the white paint.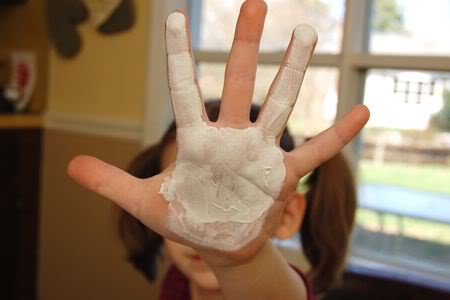 Press down to make a good print!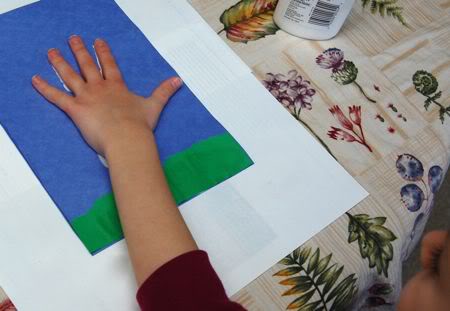 Once the paint is completely dry, with a black marker, add the bunny's eyes, nose, and mouth.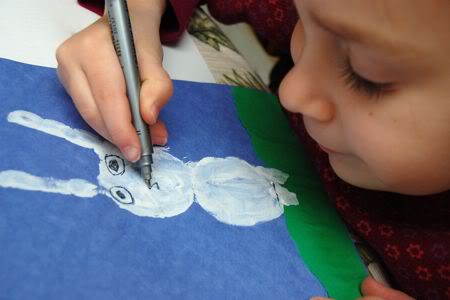 Add an outline around the entire bunny, and don't forget to sign your artwork!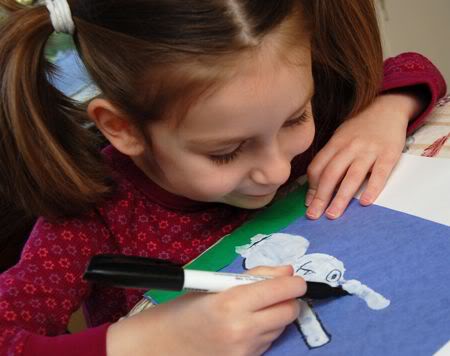 Why buy greeting cards when making your own is this much fun??