The girls and I had so much fun making these CUTE felted Easter eggs! To make your own, you will need some wool roving. If you have trouble finding wool roving, you can purchase it online here
.
Start by filling a pitcher with some very warm water, and add a few tablespoons of dish soap.
Stir up the water in the pitcher until the soap is well-combined.
With a small amount of wool roving, get it wet and start rolling it into a ball in the palm of your hand. Clara was eager to keep up with her big sister, and with just a tiny bit of help from Emily, she was able to make a few eggs of her own.
Add more wool roving, bit by bit, until the egg is the desired size. Add stripes or dots to your eggs, make them multi-colored! Go CRAZY with your wild egg designs!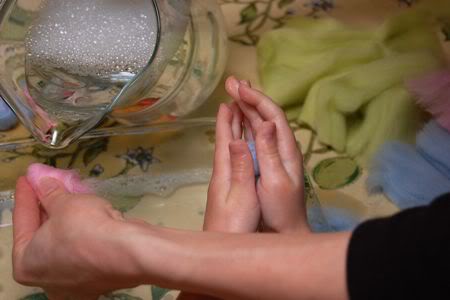 Once your felted ball is the right size, gently shape it into an egg shape.
Wow!! This is so much fun!!!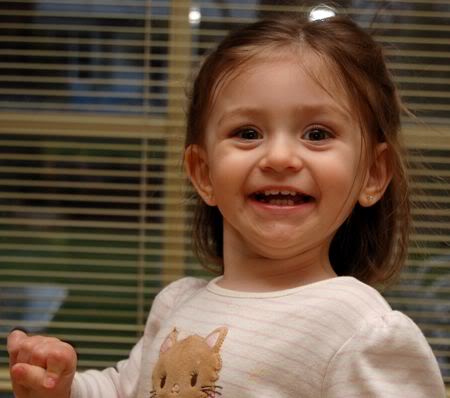 I see some felted Easter egg hunts in our future!
So pretty! Added bonus — kids with clean hands!
* This post contains affiliate links.