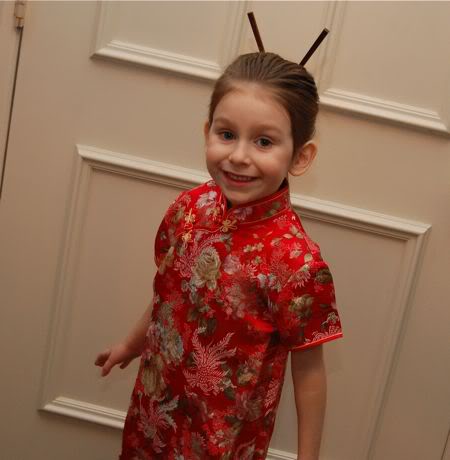 We wanted to pop in here to thank you for all of your caring and supportive comments. Your powerful thoughts and prayers are working! My father is home now and is recovering remarkably well from surgery. Much of the girls' artwork was proudly displayed in his hospital room, and we printed out all of the wonderful comments from this post for him to see.
Our local MOMS club was also a huge help, and many members dropped off meals for the girls and Mark while I was away. We are very grateful for all of their help and support! And someone… we still don't know who…. even shoveled our driveway during the intense snowstorms we had here. We feel truly blessed to have so many people looking out for us!
Yesterday was Mark's birthday, and we went to a Chinese restaurant to celebrate! Hence, the photo above.
We'll be back Monday with our usual adventures in frugal fun!