Hope everyone is enjoying a lovely weekend! Here's a fun post from our archives. Our entire family enjoyed many memories of hockey tournaments on our homemade table, and when we were done it was so simple to convert back to our regular coffee table.
Be sure to check back tomorrow for a great giveaway from our sponsor, UPrinting.com!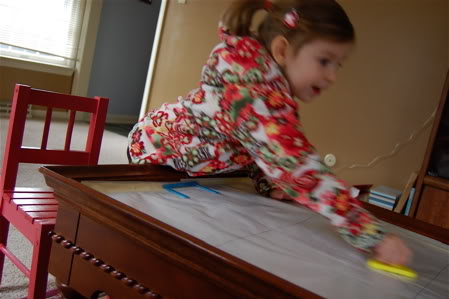 This is how we spent our morning — designing our own hockey table, and it was so easy! Emily had a blast, and is still planning to devote the rest of the afternoon to table hockey. A few years ago, one of our neighbors had a moving sale and sold this fabulous coffee table to us for just $5.