I finished sewing Clara's Halloween costume last night because there's no sense in waiting until the last minute, right?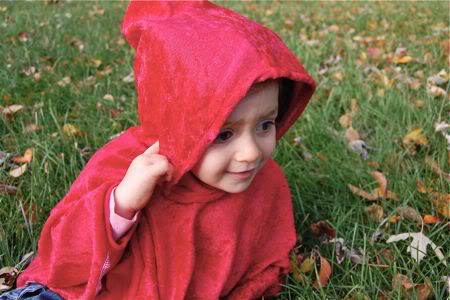 Fortunately, this sweet hooded poncho for Little Red Riding Hood took less than 10 minutes to put together. I used 1 yard of costume fabric from JoAnn that was just $2.49/yard. Bargain!
I love that her "basket of goodies" doubles as a treat basket for trick-or-treating! It was a thrift store find for $0.25.
What are your little ones dressing up as?