We used a large circle cutter to cut all the pieces quickly and easily. Then Emily chose a design from the book and copied it by gluing down the pieces of construction paper on the side of the box. This activity encourages fine motor skills, since she could only use tiny dots of glue on each piece.
She was so happy with how it turned out! She couldn't even wait for the glue to dry before stuffing it full of plastic bags.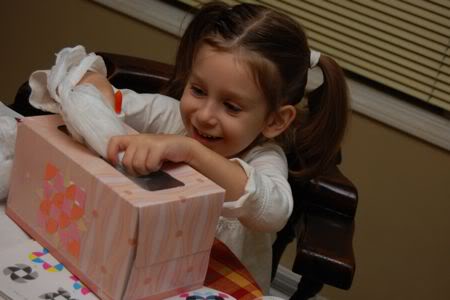 Geometric designs are very appealing to Emily now (see
here
), so I have a feeling we'll be doing more projects from this book! Plus, now our plastic bags are so organized!