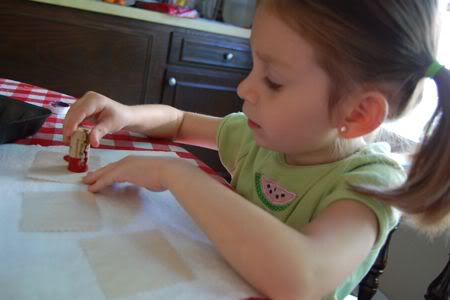 We thought it would be fun to spread some cheer around our neighborhood this afternoon. So we made up these darling goody bags. Emily dipped the end of a cork in some red paint to make the cherries, and I helped fill in the stems.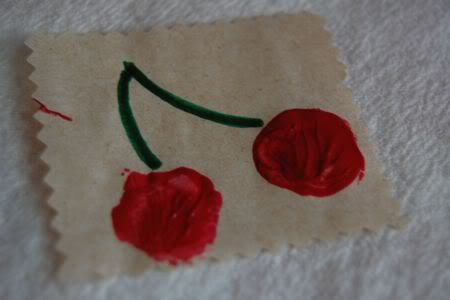 While we waited for the paint to dry, we went to pick some fresh cherries at a local farm. It is the final days of cherry picking season around here, so they had reduced the price to just $2 per pound!!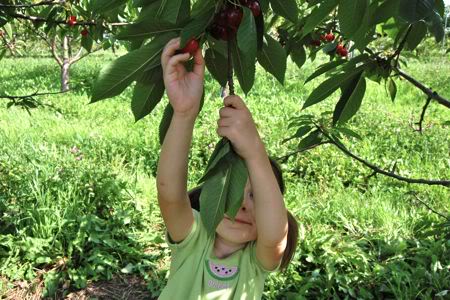 Emily picked many, many cherries! When we got home, the paint was completely dry and we were ready to assemble the goody bags. We used red lunch bags from Target.
Now we have several deliveries to make… fun!