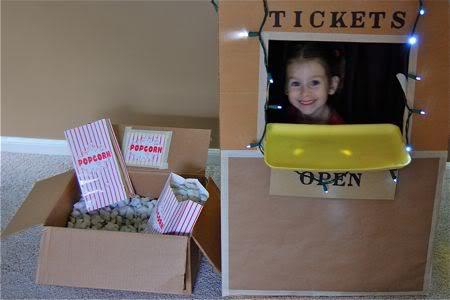 After Emily and Clara went off to bed last night, Mark and I got to work on this ticket booth made from cardboard, masking tape, a tension curtain rod, an old curtain, some scraps of gold wrapping paper, a foam meat tray, and some LED Christmas lights. When Emily found it this morning, she was thrilled!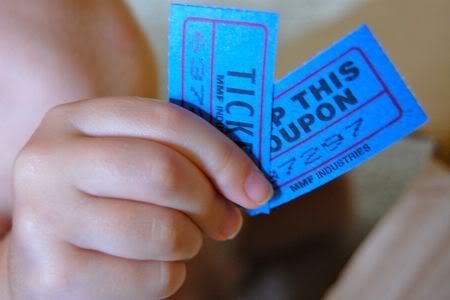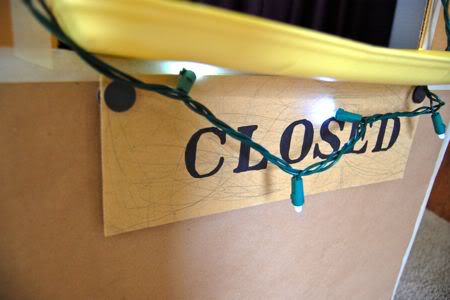 The "Open/Closed" sign is held on with magnets, making it easy for her to switch it around. Several times I would pretend to go to buy tickets, but have to turn around because the booth was closed, but Emily thought that was so funny!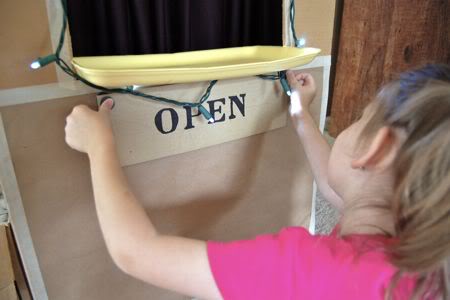 Ah, now it is open again! I had a large box of styrofoam peanuts that we used as pretend popcorn. I think what made this so great for her were the Christmas lights. I love the LED lights because they use far less electricity, and I didn't have to worry about them getting hot.